New Year in Japan has many traditions, from the food to household decorations. Television is part of the ritual of Oshogatsu, perhaps most famously the NHK music show Kohaku. Another perennial favorite is the New Year's Eve special of long-running comedy show Downtown no Gaki no Tsukai ya Arahende!!, or just Gaki no Tsukai, which has been broadcast annually on December 31st for several years. Its premise is that the comedy duo Downtown and other guests are forced to do increasingly ridiculous things in an outlandish setting. In what is known as the No-Laughing Batsu Game, every time one of the comedians laughs is rewarded with a physical punishment.
It is a genuinely funny show, full of in-jokes and slapstick, and attracts a huge audience as counter-programming to the music on NHK. For this year's edition, however, one of those "ridiculous" things was pretending to be black.
It is a typical aspect of the show that the main comedians have to wear silly clothes or alter their appearance in other ways. As part of his ordeal, the comedian Masatoshi Hamada had to endure being transformed into Eddie Murphy. Culturally sensitive viewers were dismayed to see Hamada in blackface from the first few minutes of the show that lasts several hours.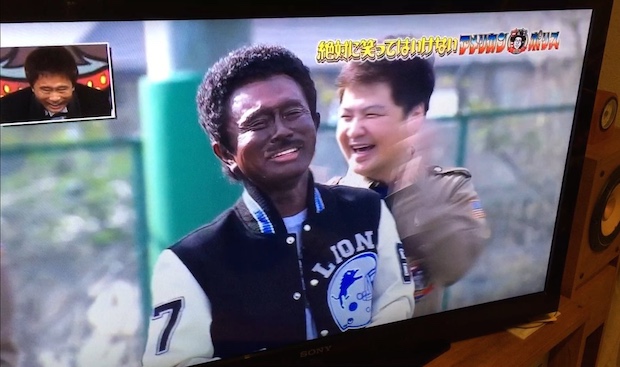 The black, Yokohama-based journalist Baye McNeil was one of the first to call this out as racist and inappropriate, leading a charge on Twitter to complain to the broadcaster, NTV.
Unfortunately, blackface in Japan is nothing new and examples of it crop up in comedy, music and …continue reading