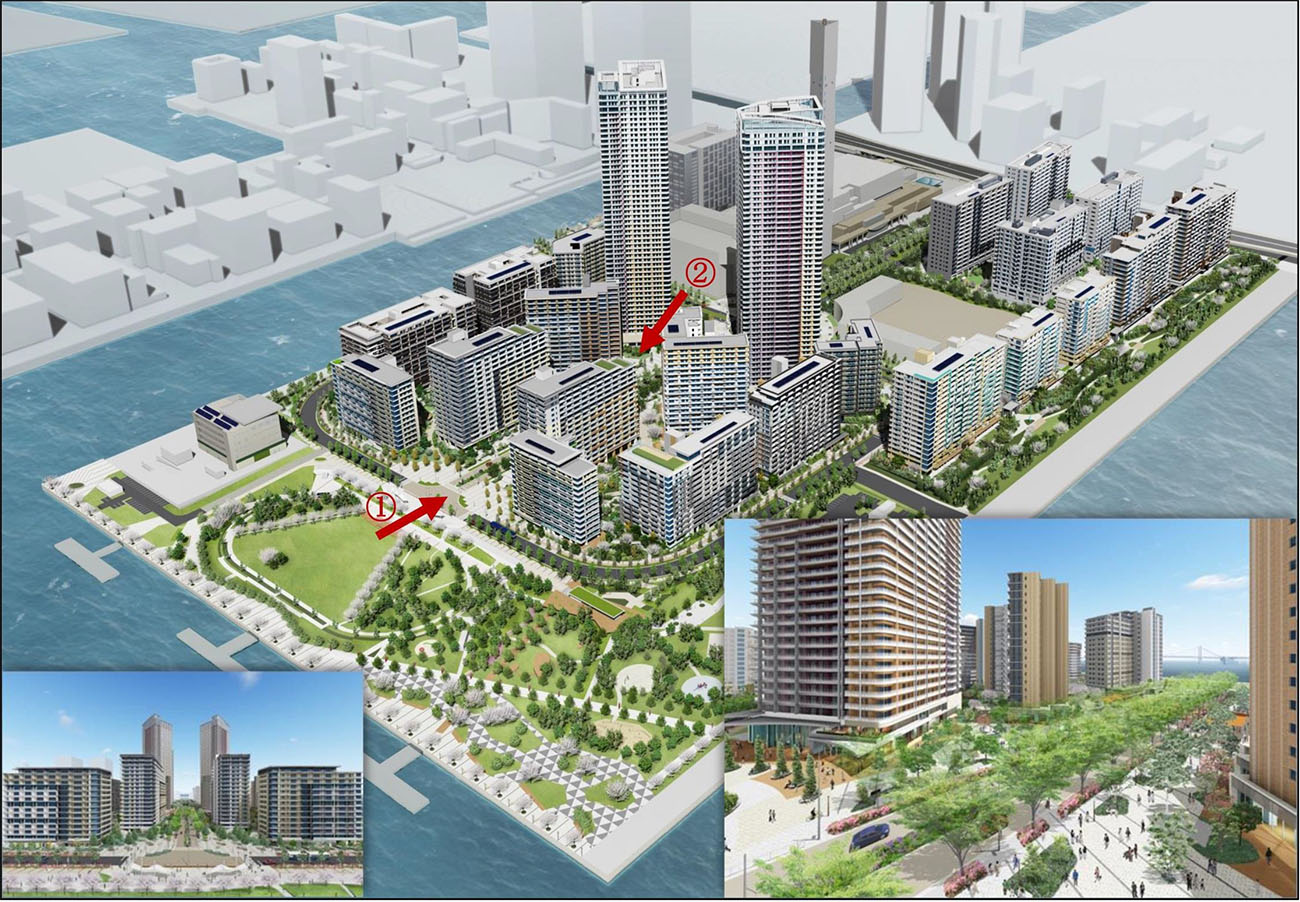 The Nihon Keizai Shimbun morning paper has suggested that the post-olympic future of Tokyo's Athletes Village, located on a man-made island in the bay, seems uncertain as the city looks to scale back plans for the bus rapid transit (BRT) system.
Without adequate transport links, one major developer reported that the the potential salability of the 5,600+ condos to be built in the village looks grim.
The Athletes Village will be converted to a mix of rental and condo-style apartments after the 2020 Summer Olympics. The 18 hectare site will have 24 buildings containing over 5,600 apartments and housing over 10,000 residents. Over 4,000 of the apartments will be put on the market for sale, with the remainder to be held as rental-only units.
In Tokyo, convenience to the nearest train station is key when selling an apartment, with buyers ideally looking for buildings that are within a 10 minute walk of a station. The Athlete's Village sits on the southern end of Harumi Island and is a 25 minute walk from Kachidoki Station – well outside the realm of a suitable distance. A recent boom in the construction of high-rise apartments near this station has meant that queues during the morning rush hour are long and the trains are crowded. Over the past 10 years, the number of daily passengers using this station has increased by 40% to almost 100,000.
Tokyo Government's initial plan was to build the No. 2 Arterial Road through the former Tsukiji Fish market site, linking it via bridges and a tunnel with Kachidoki, Harumi, Shin-Toyosu (the new fish market location) and Ariake. A bus lane would be included in the tunnel to provide transport for island residents and allow a 10 minute bus ride from Harumi to downtown Shimbashi Station. The BRT system would have a capacity of …continue reading