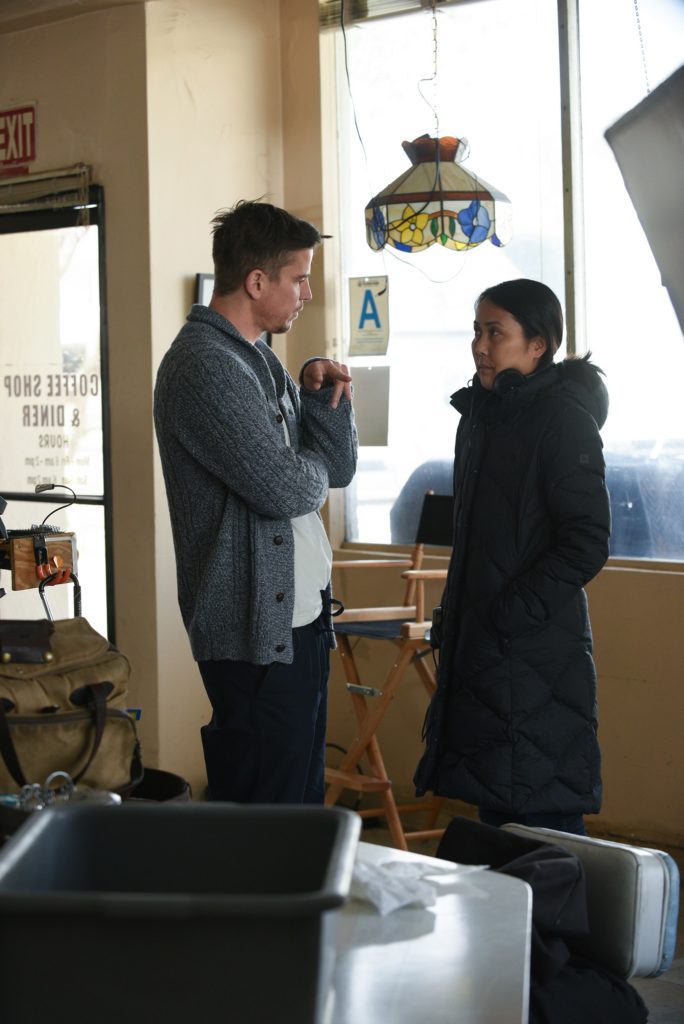 Oh Lucy! has been doing so well in it's Japan release, that the distributors, for one night only, will be showing the English subtitled version. May 17th, from 18:50 at the Eurospace Theater in Shibuya.
Shinobu Terashima is one of the few Japanese actresses who plays hardball, consistently choosing roles that blow holes in the cardboard stereotype of the Japanese woman. We all know this woman: saintly, supportive, long-suffering AND a wildcat in bed. Yawn.
作品名:『オー・ルーシー!』
公開表記:4月28(土) ユーロスペース、テアトル新宿 他にてロードショー
配給:ファントム・フィルム 
コピーライト:(c) Oh Lucy,LLC
While Terashima (the thoroughbred scion of veteran actress Junko Fuji and the late Kabuki actor Onoe Kikugoro) can probably do sexy wildcat with both her hands in cuffs and wearing a straitjacket (wait a minute, maybe this is TOO sexy) she's far less accommodating when it comes to the saintly and long-suffering bit.
Shinobu Terajima is a perfect fit for the role of Setsuko aka "Lucy," in a funny, sardonic and ultimately warm-hearted film called "Oh Lucy!" Directed by Atsuko Hirayanagi who first penned the screenplay as a graduation project for NYU's Tisch School of the Arts, said she was actually taken aback by the movie's success. "Oh Lucy!" was nominated for two awards in last year's Cannes Film Festival – a first for a Japanese director – besides winning the NHK award at the Sundance Film Festival. "I was never really interested in portraying a heroic woman, or a beautiful woman or any of that. I guess I was really tired of seeing those types up there on the screen," said Hirayanagi. "I needed to see someone different, and came up with the idea of Lucy. She's not young or cute but she's really, really watchable."
Indeed, it's hard to tear your eyes away from Terashima as Setsuko, a 43 year old Tokyo …continue reading