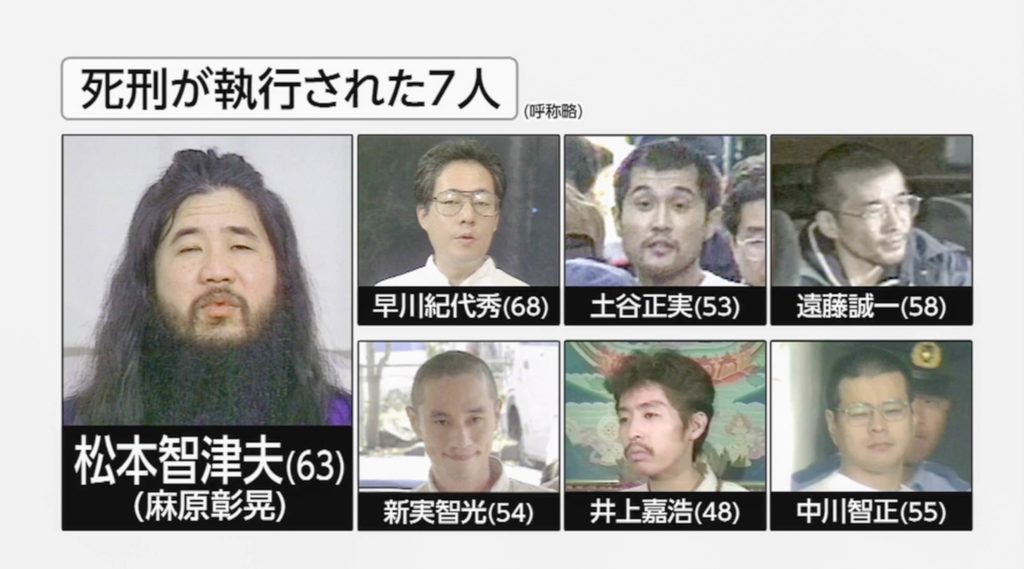 1984 — Shoko Asahara, a visually impaired yogi, forms "AUM Shinsen no Kai," later renames it AUM Shinrikyo. It mixes elements of yoga, Buddhism, and other religions and begins recruiting college students and intellectuals.
1987- AUM incorporates in New York City under the name Aum USA Company, Ltd. In the US it attempts to purchase military weapons, develop chemical weapons.
February 1989–AUM members strangle to death, 21-year-old Shuji Taguchi who had wanted to escape the group at its complex in Shizuoka Prefecture.
Nov. 4, 1989 — AUM members acting on orders from Asahara, kill the lawyer Tsutsumi Sakamoto, his wife and their 1-year-old son at their home in Yokohama. The lawyer had been part of growing vocal opposition to the group.
1990 — Asahara and 24 other disciples run unsuccessfully in a parliamentary election. The defeat spurs Asahara to begin plans to take over the country and began developing chemical weapons. The group also began manufacturing methamphetamines and small-scale incinerators which they sell to the Yamaguchi-gumi and other yakuza groups to raise funds.
1993-AUM purchases a 500,000 acre sheep farm in Australia where they test out sarin gas, leaving behind 29 dead sheep.
AUM begins training helicopter pilots in the United States in hopes of eventually dispersing sarin gas over the Tokyo via helicopter. Plans for launching an attack within the US are also considered.
June 1994-AUM purchases a helicopter from Russia
June 27 — AUM members test sarin nerve gas in a residential area of city of Matsumoto, Nagano Prefecture. Eight people are killed, 100 injured.
December 12–AUM members kill a member, Tadahito Hamaguchi, with highly toxic VX gas on an Osaka street. He was suspected of being an informant.
January 1,1995–Yomiuri Newspaper publishes on their front page a special report that the police had found elements of Sarin gas …continue reading