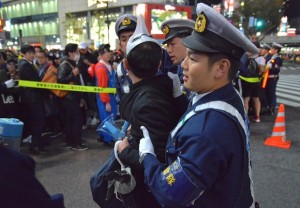 The morning after the night before begins in earnest now, as Tokyo's Halloween craze faces a setback.
Following the events of Saturday, which saw five people arrested and chaotic scenes in Shibuya's Center Gai shopping street where a truck was overturned by revelers, and then the night of Halloween itself, when a further 13 were arrested for groping, theft, and other offenses, now attention turns to the authorities to see how they will respond. (There was also a rooftop fire in the area, though this was not seemingly connected to the street party.)
Naturally, when tens of thousands of people in and out of costumes descend en masse onto one district, which is already a narrow and constricted urban space, there will be problems, as Shibuya anyway experiences most weekends with its regular bottleneck of shoppers and clubbers.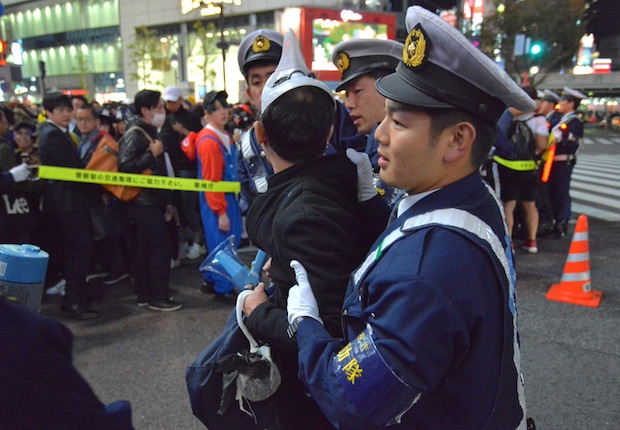 Despite some well-intentioned volunteer trash collectors (including many in costumes), the amount of garbage generated by the street parties is immense, even by the standards of Shibuya's Center Gai (which is never a clean place at the best, or quietest, of times).
The police presence was heavy on October 31st, with riot police officers backed up by vehicles as well as the now-famous "DJ box" where officers exhort the crowds to move along and behave.
In addition to police, local businesses are also exasperated by the popularity of the street celebrations, which results in damage and noise until the early hours, and prevents customers from using their establishments.
Mayor Ken Hasebe, who is overseeing a gargantuan redevelopment of the Shibuya Station area as well as the reconstruction of the Shibuya ward office, had called for revelers to restrain themselves ahead of the main weekend. When this was apparently …continue reading