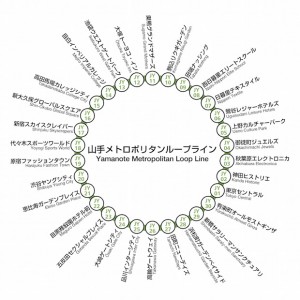 No sooner had JR East announced the name of the new station along the Yamanote Line as Takanawa Gateway, igniting much surprise and criticism, than Japanese netizens turned the naming choice into a meme.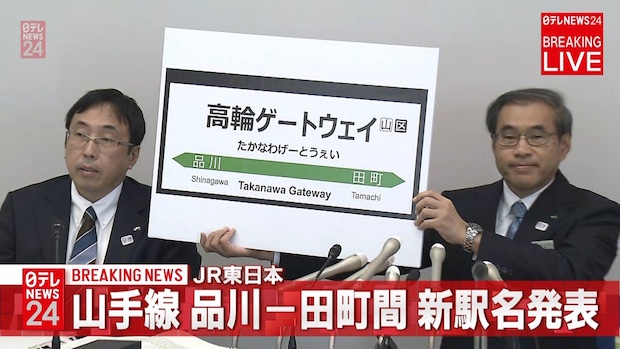 Images quickly started circulating on social media, especially Twitter, of the JR East official proudly holding up the station name board with some amusingly Photoshopped adjustments made to the text. Parody news website The Rising Wasabi also weighed in with its take, whereby the station becomes Takanawa Gateway McGatewayface (a reference to the research vessel Boaty McBoatface, whose moniker was infamously chosen by public vote in the UK).
One of the most ambitious and best parodies was this one by kurage60, which reimagines the entire Yamanote Line.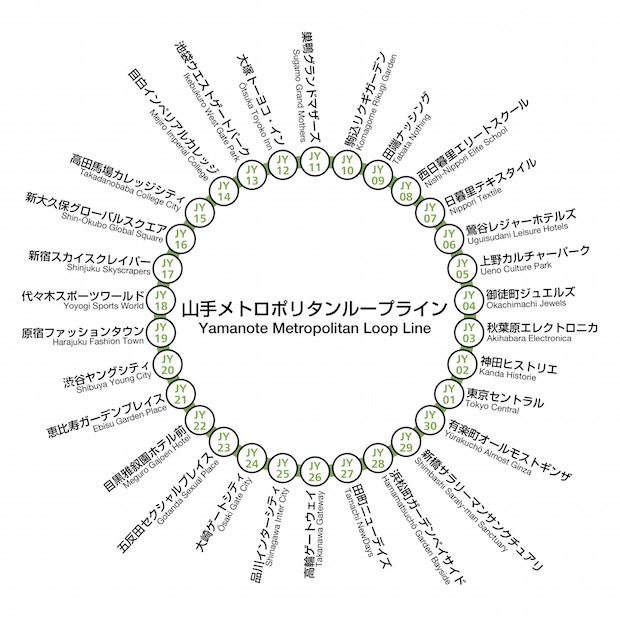 Brilliantly created in both Japanese and English and shared on Twitter, the parody version of the Yamanote Line (here rechristened "Yamanote Metropolitan Loop Line") caustically mocks the new station name that sounds more like a suburban commuter stop or business park stop. The tortured and redundant use of katakana loanwords in order to add "prestige" or "branding" to a place name is exposed for the sham it often is with these choices.
Locals or anyone with some knowledge of Tokyo geography will laugh at these hilariously awkward yet accurate concoctions.
Our personal favorites include the derisive Tabata Nothing, Yurakucho Almost Ginza, and Sugamo Grandmothers. Uguisudani Leisure Hotels is a euphemistic reference to the cluster of love hotels in the district, while Gotanda Sexual Place is more explicit about that area's seedier side. Nippori Textile alludes to the textile wholesalers to be found there, while various other names are inspired by station area reputations or specific sites …continue reading