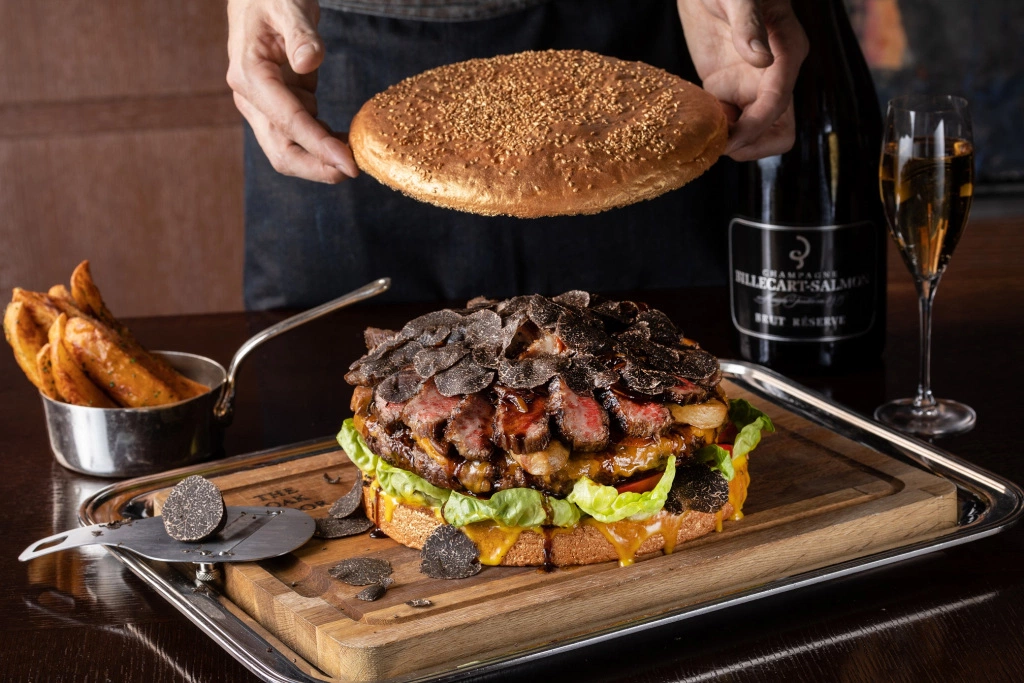 On April 30th, Emperor Akihito became the first sitting Japanese Emperor to abdicate the throne in over 200 years. Then, the following day on May 1st, his son Naruhito ascended the throne, becoming the 125th emperor thus marking the official start of the Reiwa (令和) Era.
In recognition of this momentous occasion, that PM Abe described to Trump as being "100 times bigger [than the Super Bowl]," many stores and companies released new products. Such as Reiwa branded sake and beer, a ¥100,000 truffle wagyu burger, foie gras and gold dust toped 3kg wagyu burger, gold dust seasoned potato chips and cans of Heisei Era air from Heinari in Gifu Prefecture, heisei branded bottles of water costing ¥2000. While many other stores simply opted to hold special time-limited sales.
At the same time, many Japanese consumers enjoyed an extremely long holiday (by Japanese standards) of 10 days and many went on spending sprees with some economists estimating there to be a nationwide spike in spending by tens of billions of Yen.
Meanwhile, many in China reportedly were baffled and disappointed that the new era name wasn't based off of Chinese classics like many past era names and instead was instead allegedly derived from a collection of classical Japanese poetry from the late 7th to 8th centuries known as The Manyoshu.
One of the most odd effects of the new Reiwa era name, however, is the celebration of many Tibetans living in Japan due to the new era's name sounding similar to the …continue reading