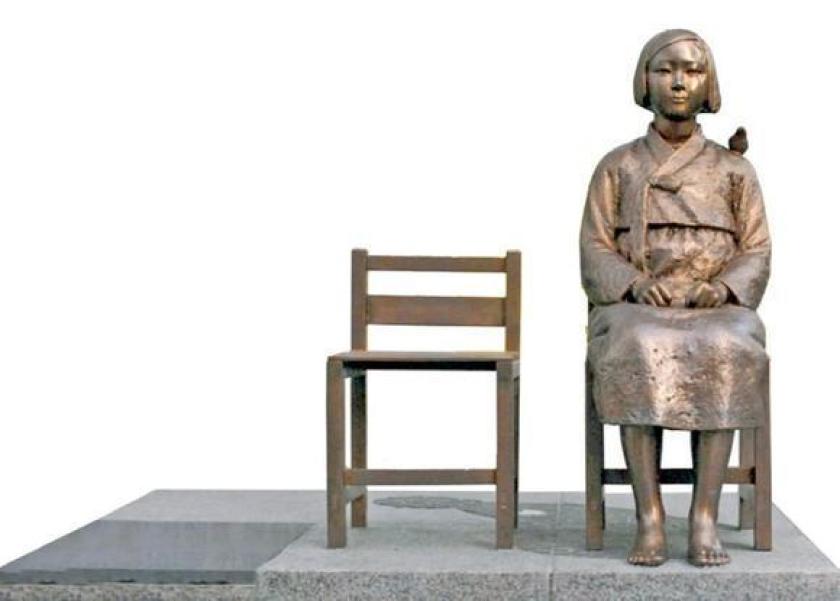 by Kaori Shoji
It's 35 degrees Celsius in Nagoya City and the mercury is expected to rise even further. Maybe the recent incident at the Aichi Triennale has something to do with it – the heat feels merciless and suffocating, much like the protest calls that continue to plague an otherwise celebratory art event.
For those not in the know, here's a rough sketch of what happened: On August 1, the Aichi Triennale kicked off. Directed by celebrity artist Daisuke Tsuda, the Triennale aimed to close the gender gap and encourage increased participation from women artists and feminist themes. One of the main exhibits, "The Non-Freedom of Expression – What Happens Later," caused a huge stir. Created by a Korean sculptor couple (whose identities have not been revealed in mainstream media), the centerpiece is a statue of a young Korean girl. The description says she is a comfort woman, forcibly taken from her home by the Japanese military during WWII.
On August 2, the Triennale offices are flooded with calls of protests and outrage, including one from Nagoya mayor Takashi Kawamura, who it was said, sputtered with anger all over his phone screen, and then followed that up with a written statement. Chief Cabinet Secretary Yoshihide Suga also phoned in his appearance, expressing concerns that a government funded art event was showcasing a statue loaded with anti-government sentiments – is this right? There were more than a few death threats, many of which expressed intentions to replay the recent Kyoto Animation arson incident that killed 35 people.
On August 3, Daisuke Tsuda holds a press conference announcing the cancellation of …continue reading