Japan's incoming October 1 consumption tax hike from 8% to 10% has both consumers and retailers in a tizzy, as varying exceptions and a temporary point system make the increase far from straightforward.
As a Mainichi editorial pointed out, the tax hike is intended to offset increasing government spending and debt. As the aging population continues to require more social security funds—and the government continues to buy expensive U.S.-made weapons—money has to be found somewhere.
But big questions of government financial policy aside, how is the consumption tax increase going to affect our lives in Japan come October 1?
What food and drink will be taxed? Only alcohol and eat-in meals
Most food and drink are exempt from the tax hike. So the pre-tax ¥92 bottle of water from the convenience store will remain an even ¥100 when rung up at the register.
However, alcohol and meals eaten in dining establishments will be taxed at the new 10% rate. With the hike looming, many beer brewers are raising production levels to meet a predicted spike in demand before the tax comes into effect.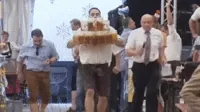 Takeout versus eat-in prices are thrown into uncertainty by the hike. Food eaten in will be subject to the tax, while takeout will remain at the current rate. At convenience stores with an eat-in area, customers may need to inform the cashier of where they intend to eat to determine the applicable tax rate.
Some food chains are adjusting all of their prices
Some chains, including Sukiya, Saizeriya, and KFC, will adjust their before-tax prices so that takeout and eat-in items cost the same.
At others, such as Yoshinoya and Starbucks, an eat-in meal will be more expensive.
At convenience stores with an eat-in area, customers may need to inform the cashier of where they intend to eat to …continue reading