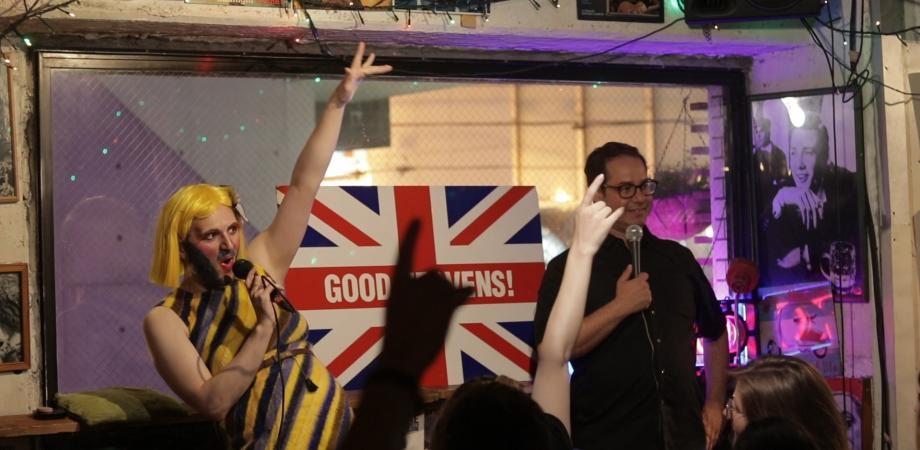 Competitive insult comedy takes a huge step forward as Tokyo Roast Battle squares off against the Shanghai League in Asia's first ever international Roast Battle competition, the winning city taking home the inaugural Chalice of Malice trophy.
Shanghai will be represented by three comedians flying in for the show. The card is headlined by Fukuoka TV personality and Japanese Champion Bobby Judo (USA), who faces stand-up comic and Shanghai tournament winner Eric Alexander (Canada) to determine who will become the first East Asia Champion.
Note: To really get into the spirit of Chinese comedy, facial recognition technology will be employed at the venue to see who laughs at the Red China jokes, so they can be rehabilitated at at a later date. Visitors from Hong Kong can get masks at the front desks but are not allowed to vote. Any jokes pertaining to Japan's Conspiracy Laws should be reported to the Abe Cabinet Intelligence office after the show.
Roast battle is a 7 year old comedy format that originated at the World Famous Comedy Store and is now being performed all over the world. Comedians go head to head in hilarious insult battles reminiscent of rap battles, only much funnier & meaner. Roast Battle has had 3 successful seasons on Comedy Central and has spawned spinoffs in the UK & Canada.
Tokyo Roast Battle (TRB) was founded by Canadian comedian JJ Wakrat in 2017. Although there had been a handful of one night tournaments and events in Asia. TRB was the first league of its kind. It has been very well received in straight-laced Japan, selling out every single show to date.
According to JJ, what makes this show so special is …continue reading