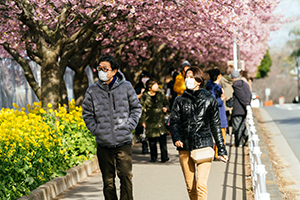 Posted 11 March 2020, the 9th anniversary of the Great East Japan Earthquake.
Unimaginable setbacks to Japan nine years ago from the triple disasters of the earthquake, tsunami, and Fukushima emergency were used to pioneer new approaches to regional development and integrated reconstruction to build back better, safer, and greener.
In the aftermath of the unprecedented Asian financial crisis, the region set up its own monetary safety net, allowing GDP to rebound and recover past its pre-crisis levels.
And going back even further to the pandemic of the late 1960s, the GDP of Hong Kong, China tripled within only 5 years from the end of the outbreak, from $3.19 billion in 1969 to $9.4 billion in 1974.
While country comparisons and past experiences are not predictive of future performance, one constant lesson is Asia's historical resilience and ability to quickly work itself back from natural and financial shocks to regain its leadership.
Asia's treatment experiences and therapeutic trials can lead the way
As we enter the springtime promise of early cherry blossom flowers, the countries of North Asia have become pathfinders in the struggle to prepare for, slow down, and fight back from the COVID-19 global emergency.
In the coming weeks, many important scientific discoveries are expected to be made and treatment experiences shared from metasurvey findings and ongoing trials in Singapore and other cities that have achieved good results at containment and treating their affected patients.
Less certain are the fiscal stimuli or central banking policies that will be most appropriate for minimizing the effects of small business losses and factory suspensions; encouraging returns in demand (at the right time) for crowd activities, including retail and leisure; and quickly fixing disrupted supply chains, production networks, and eventually reconnecting trade, tourism, and student exchanges.
However, commentators are already pointing out areas for improvement in the …continue reading