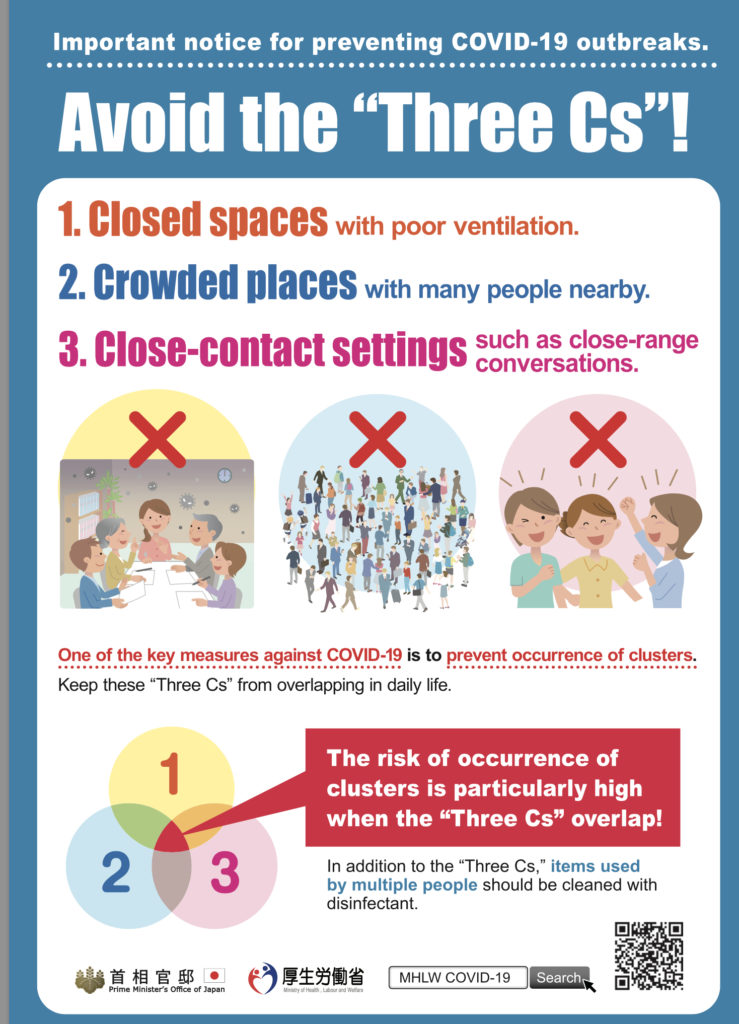 The whole world is somewhat baffled by how Japan is handling the coronavirus aka COVID19 aka Sars-CoV-2. The Diamond Princess debacle in which inept Japanese officials turned a cruise ship into a floating incubator for the virus did not bode well. Early on in the crisis, several politicians from the ruling Liberal Democratic Party expressed what was close to delight about the coronavirus disaster, stating that it would finally justify changing Japan's constitution to a new one that gave the Prime Minister sweeping powers.
Japan has infamously under-tested, turning away most people who were not displaying already full-blown symptoms of coronavirus induced illness-–a fever over 37.5 degrees for four days, loss of sense of taste and smell, had been in contact someone diagnosed with the virus etc.– and has been extremely stingy in releasing information. Some suspect that Japan is hiding coronavirus cases and deaths in pneumonia statistics. Possible. Let's assume that's not true for the time being.
The Ministry of Health, which managed to get their own workers and medical staff infected on the Diamond Princess and then refused to test them, sending them back to work, where they infected others–doesn't inspire confidence. The best they have done seems to be to warn people about the Three Cs (in Japanese 3の密. 密閉・密集・密接): closed spaces, crowds and close contact. Miraculously, avoiding an overlap of these three should keep you safe—until it doesn't.
Despite having the first cases of coronavirus in January, the number of deaths in Japan remains very low, 108 today (April 12th) out of a nation of 126 million people
Yet infection rates are rising rapidly. The so-called lockdown that is supposed to reduce …continue reading