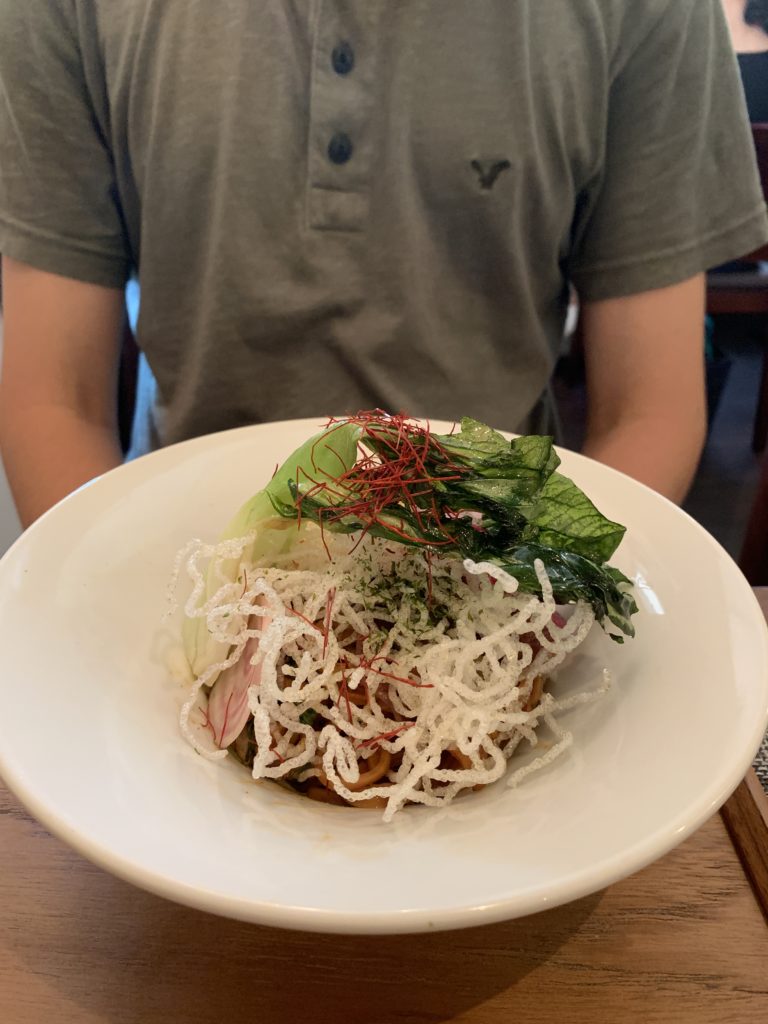 by Anna Wildman
Eating vegan (a diet containing no animal products whatsoever) in Japan can be frustrating, given that most Japanese don't seem to have even have the word "vegetarian," let alone "vegan," in their vocabulary. Even in Tokyo, one of the world's most cosmopolitan cities, dashi (bonito fish flake stock/seasoning) seems to be in almost everything– from miso soup to potato chips. The "Impossible Burger" hasn't quite made it to Japan.
Oftentimes, even the menus at veggie-forward restaurants (often with names that include the words "farmer" or "yasai," meaning vegetable) are mostly meat-centric dishes with some organic veggies on the side.
While culturally, eating vegan hasn't hit the mainstream in Japan quite yet due to various reasons, the vegan restaurants that do exist here are high quality and often very cozy and inviting.
Below are four 100% vegan restaurants in or near Tokyo that I encourage you to try, or would encourage anyone to try. They are all quite different in terms of location and type of food, but the one thing that they all have in common is value — and the safety of knowing you are eating in a place that knows what it means to be vegan.
Saido
Located in Jiyugaoka, one of my favorite neighborhoods, is known for its trendy vibes and romantic streets, Saido (meaning vegetable street) is truly a hidden gem. After walking through a lush garden, expect to be greeted by a very cheerful and friendly Japanese woman. She will explain the menu to you in detail, giving suggestions (osusume) along the way. At lunch time, for about 2,000 yen you will receive a three-course meal that comes with soup, a gastronomic wonder of a salad that emits smoke when opened, and then the main course. Choose from one of the many noodle …continue reading