A Saudi Arabian man has been arrested for vandalizing Buddhist statues at a temple in downtown Tokyo.
Police say they received an emergency call about a foreigner behaved violently at the Sensoji Temple in Asakusa, Taito Ward at around midnight on Wednesday.
They say officers who rushed to the scene found 4 Buddhist statues lying broken on the ground.
Police say they questioned a 31-year-old Saudi Arabian graduate school student nearby, and the man admitted that he had destroyed the statues.
The vandalism involved 3 stone statues measuring 60 to 100 centimeters tall and a 200-centimeter tall bronze one that was made about 300 years ago.
浅草・浅草寺で、サウジアラビア人の男が仏像を破壊していたとして、器物破損の疑いで­逮捕された。6月11日午前1時10分ごろ、「外国人が暴れている」という通行人の通­報で事件が発覚。駆けつけた警察官が取り押さえた。2012年に来日した慶応大学の留­学生、モハマド・アブドゥラ・サード容疑者(31)で、調べに対し容疑を認めているも­のの、動機についてはわかっていない。被害に遭ったのは地蔵菩薩像3体と「聖観音菩薩­」と呼ばれる銅像1体。観音像は江戸時代の1720年に作られた、台東区の指定文化財­という。サード容疑者は「ほかの寺でも仏像を破壊した」と供述しており、警察が詳しく­調べている。仏像はしばらくの間拝観できなくなり、参拝客の間にショックが広がってい­るようだ。
Nov 30
Police in Yokohama said Sunday a 5-year-old boy is recovering in hospital after he fell from the 6th floor balcony of his family's apartment.
(Japan Today)
Nov 30
Two men assaulted the employee of a KFC store in Chiba Prefecture and stole 900,000 yen early Sunday morning, police said.
(Japan Today)
Nov 30
Japan's ruling Liberal Democratic Party on Sunday held a ceremony to mark 60 years since its establishment in November 1955.
(Jiji Press)
Nov 30
Tokyo Metropolitan Police on Wednesday announced the arrest of a 38-year-old male teacher for allegedly taking photos of nude boys, reports Nikkan Sports (Nov. 27).
(Tokyo Reporter)
Nov 30
Japanese Coast Guard officials say 3 Chinese patrol ships entered Japanese territorial waters off the Senkaku Islands in the East China Sea.
(NHK)
Nov 29
NTT Docomo says a 5G trial it conducted with Nokia Networks at the Roppongi Hills high-rise complex in Tokyo on Oct 13 achieved ultra-high-speed data transmission in excess of 2Gbps.
(Japan Today)
Nov 29
Tokyo Metropolitan Police on Friday re-arrested more than a dozen suspects, including one organized crime member, as a part of an ongoing health insurance fraud investigation that now includes comedians affiliated with a major entertainment agency, reports Sports Hochi (Nov. 28).
(Tokyo Reporter)
Nov 29
Prince Hitachi, the younger brother of Emperor Akihito, marked his 80th birthday on Nov. 28.
(Asahi)
Nov 28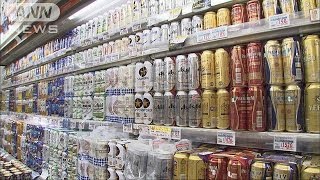 The Japanese government and ruling coalition decided Friday to forego reform of taxes on beer and beer-like beverages in fiscal 2016 starting in April next year.
(Jiji Press)
Nov 28
The delivery of mail enclosing cards informing residents in Japan of their respective 12-digit numbers for the My Number identification system will be delayed into December in 40 of the country's 47 prefectures, Japan Post Co. has said.
(The Japan News)
---