A Saudi Arabian man has been arrested for vandalizing Buddhist statues at a temple in downtown Tokyo.
Police say they received an emergency call about a foreigner behaved violently at the Sensoji Temple in Asakusa, Taito Ward at around midnight on Wednesday.
They say officers who rushed to the scene found 4 Buddhist statues lying broken on the ground.
Police say they questioned a 31-year-old Saudi Arabian graduate school student nearby, and the man admitted that he had destroyed the statues.
The vandalism involved 3 stone statues measuring 60 to 100 centimeters tall and a 200-centimeter tall bronze one that was made about 300 years ago.
浅草・浅草寺で、サウジアラビア人の男が仏像を破壊していたとして、器物破損の疑いで­逮捕された。6月11日午前1時10分ごろ、「外国人が暴れている」という通行人の通­報で事件が発覚。駆けつけた警察官が取り押さえた。2012年に来日した慶応大学の留­学生、モハマド・アブドゥラ・サード容疑者(31)で、調べに対し容疑を認めているも­のの、動機についてはわかっていない。被害に遭ったのは地蔵菩薩像3体と「聖観音菩薩­」と呼ばれる銅像1体。観音像は江戸時代の1720年に作られた、台東区の指定文化財­という。サード容疑者は「ほかの寺でも仏像を破壊した」と供述しており、警察が詳しく­調べている。仏像はしばらくの間拝観できなくなり、参拝客の間にショックが広がってい­るようだ。
Jul 28
Japan's parliament enacted Tuesday a bill aimed at merging some constituencies for the first time in a bid to reduce vote-value disparities in the electoral system for the House of Councillors, the upper chamber.
(Jiji Press)
Jul 28
The operator of the disaster-hit Fukushima Daiichi nuclear plant began Tuesday dismantling the cover shrouding the No. 1 reactor building, installed in the wake of the 2011 disaster to keep radioactive materials from dispersing.
(Kyodo)
Jul 28
The pilot of a light plane that crashed into a residential area in the Tokyo suburb of Chofu on Sunday had run a pilot training firm without permission from the transport ministry, it was learned Monday.
(Jiji Press)
Jul 28
An investigation report from a middle school in Iwate Prefecture acknowledged on Sunday that bullying is considered to have partly contributed to the suicide of a 13-year-old male student at the school earlier this month.
(The Japan News)
Jul 27
Police in Fussa, Tokyo, said Monday they have arrested a 24-year-old man over the murder of a woman with whom he went on a date to watch fireworks.
(Japan Today)
Jul 27
Five people suffered burns after fireworks sparks fell on them at a fireworks festival in Fuji City, Shizuoka Prefecture, on Saturday night.
(Japan Today)
Jul 27
A light plane crashed into a residential area in the Tokyo suburb of Chofu on Sunday morning, leaving three people dead and five others injured.
(The Japan News)
Jul 27
Wakayama Prefectural Police on Saturday arrested a 64-year-old man from Osaka after the body of a woman was found in a car parked in front of a love hotel in Gobo City, reports the Asahi Shimbun (July 26).
(Tokyo Reporter)
Jul 27
Prime Minister Shinzo Abe says he wants to reform working conditions in Japan to make it easier for women to actively participate in a variety of areas.
(NHK)
Jul 27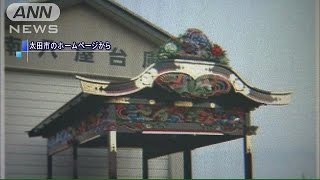 A gas cylinder exploded at a "motsunabe" (hot pot stew made with offal, vegetables and miso) restaurant in Oita City on Saturday afternoon, injuring three employees.
(Japan Today)
---