For Japanese teenager Sumire, chatting with friends while she sits in the bath or even on the toilet is nothing out of the ordinary.
An ever-present smartphone means she, like much of her generation, is plugged in 24-7 -- to the growing concern of health professionals.
"I'm online from the moment I wake up until I go to sleep, whenever I have time -- even in class," the 18-year-old, who gave only her first name, told AFP.
"I'm always messaging friends on 'Line', even when I'm in the bath. I guess I feel lonely if I'm not online, sort of disconnected," she said, referring to a Japanese chat app used by about 90 percent of high school students here, according to a recent survey.
While Sumire acknowledges that she probably uses her iPhone too much, she is far from alone in a country where young people are frequently glued to a screen.
High school girls in Japan spend an average of seven hours a day on their mobile phones, a survey by information security firm Digital Arts revealed this week, with nearly 10 percent of them putting in at least 15 hours. Boys of the same age average just over four hours mobile phone use a day, the research found.
The problem has become so grave a whole field of medicine has developed to ween them off their digital props.
"This is what we call the conformity type," psychiatrist and leading net addiction specialist Takashi Sumioka said. "This type of obsession is caused by the fear that they will get left out or bullied in a group if they don't reply quickly."
Dec 14
Osaka University said Wednesday that personal data of around 80,000 students, graduates, staff, former workers and others may have been stolen by hackers.
(Japan Times)
Dec 07
The Japanese government plans to provide subsidies to support private high school students from households with annual income of less than 5.9 million yen, stating in fiscal 2020, informed sources said Wednesday.
(Jiji)
Dec 02
While it's become common knowledge that many Japanese talent agencies prohibit idol singers from dating, there are similar rules in place at some Japanese high schools.
(rocketnews24.com)
Dec 02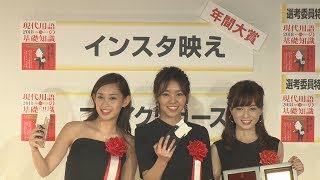 "Insuta-bae," or instagenic, and "sontaku," or acting for someone by guessing his or her intent, were selected in this year's top buzzwords in Japan on Friday.
(Jiji)
Dec 01
Princess Aiko, the only child of Crown Prince Naruhito and Crown Princess Masako, turned 16 on Friday, enjoying high school life and striving to better fulfill her role as a member of the imperial family.
(Japan Today)
Nov 30
Prosecutors in Yokohama have decided not to prosecute six male students of Tokyo's Keio University, who were accused of sexual assault after coercing a female student to consume alcohol last year.
(Japan Today)
Nov 21
Japan may be known as the world leader when it comes to high-tech toilets, but only 35.8 percent of those in prefectural high schools are Western-style.
(Japan Times)
Nov 20
Prison inmates who don't speak Japanese now have access to better interpretation services, thanks to a new system introduced earlier this month.
(NHK)
Nov 16
The Tomio-Maruyama ancient tomb mound in the western Japan city of Nara has been found likely to be the largest of known round-shaped tombs in the country, the city's archaeological research center said Wednesday.
(Jiji)
Nov 16
Tokyo-based Showa Women's University (SWU) and Temple University, Japan Campus (TUJ) have announced a unique campus-sharing agreement that could offer a model to other Japanese schools.
(Japan Times)
---