On Mount Fuji, the white is not in sight--and for locals that just ain't right.
People living near Japan's mightiest peak have been left scratching their heads as the 3,776-meter-high mountain is yet to don its iconic cap of snow this winter.
Usually in winter when they look out of their windows, the white-cloaked summit is staring them in the face.
This year, the surface of the mountain largely remains dark due to the prolonged record-breaking mild weather.
And despite the archipelago of Japan experiencing a sudden winter chill over the past few days, the snow is still in short supply.
The view from the air does show a white pattern snaking along the dark surface near the foot of the mountain, but that is just the artificial snow of ski slopes.
Feb 15
Officials with East Japan Railway Company say a metal part that went missing from a Shinkansen bullet train has been found. They say the problem did not disrupt services or cause any injuries.
(NHK)
Feb 10
A green turtle died as oil reached the southern Amami-Oshima Island coast, the local government said Thursday, but it was not clear whether the oil came from an Iranian tanker that sank in nearby waters last month.
(Japan Times)
Feb 04
Japan's space agency has successfully test-launched a mini-rocket carrying a microsatellite.
(NHK)
Feb 04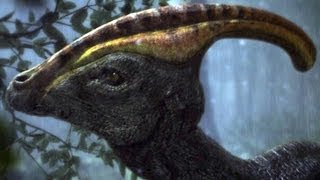 Cranial bones of three primitive horned dinosaurs have been found in a Lower Cretaceous stratum in Sasayama, Hyogo Prefecture, western Japan, the Museum of Nature and Human Activities said Saturday.
(Jiji)
Feb 01
People across Japan enjoyed the first total lunar eclipse in nearly 3 years on Wednesday night.
(NHK)
Jan 30
Researchers say they have found a new seabird species indigenous to the Ogasawara Islands, a UNESCO World Heritage site some 1,000 kilometers south of Japan's main island.
(NHK)
Jan 28
Japanese officials are warning of continued volcanic activity at Mount Kusatsu-Shirane in Gunma Prefecture, north of Tokyo.
(NHK)
Jan 28
A flu epidemic is raging in Japan with the number of patients in one week estimated to have reached a record-high of 2.83 million, the health ministry said Friday.
(Japan Today)
Jan 27
NHK has learned that satellite imagery shows possible newly formed craters on a volcano in Japan that erupted on Tuesday.
(NHK)
Jan 25
The deadly eruption of Mount Motoshirane in Gunma Prefecture, eastern Japan, the previous day was highly likely a phreatic explosion in which groundwater was vaporized by magma and burst out, the Meteorological Agency said Wednesday.
(Jiji)
---