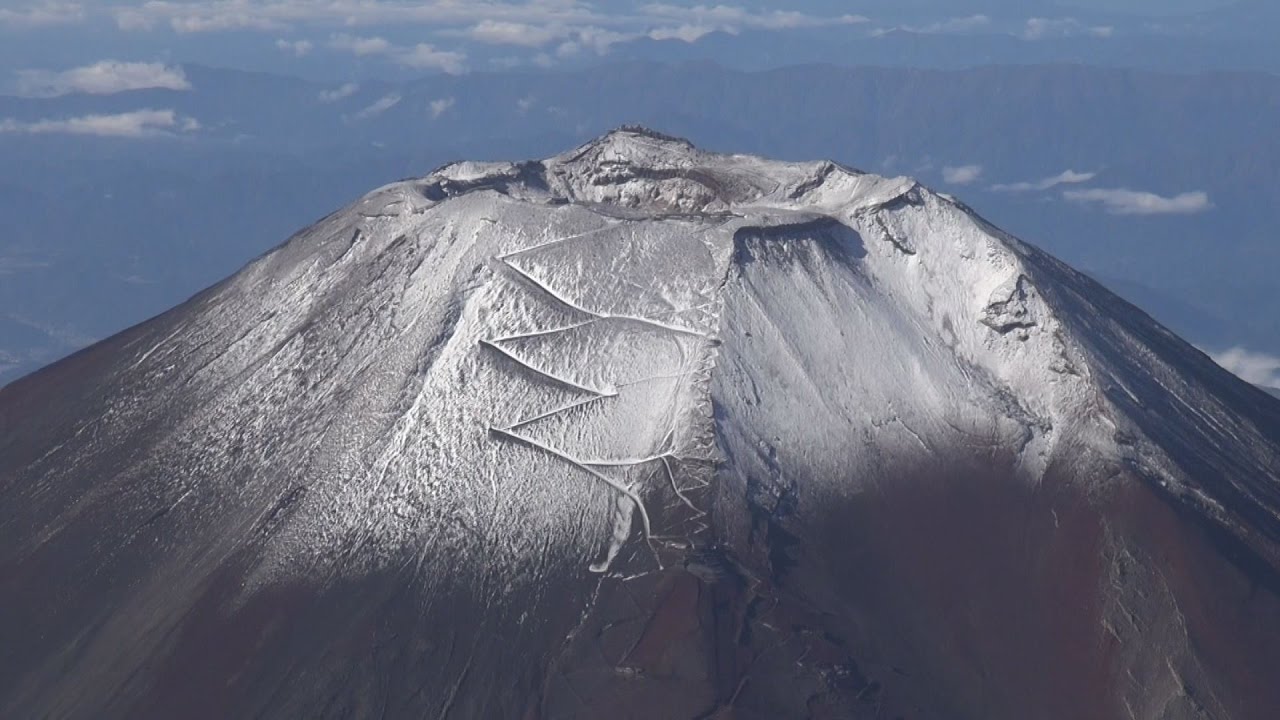 Mount Fuji, Japan's highest peak, has been capped with snow for the first time this season.
It's the latest initial snowcap on record, coming 26 days later than average, as it did in 1956.
Local weather officials say the snow was detected at around 6:20 AM, Japan time, on Wednesday.
Feb 19
Nao Kodaira won the women's 500-meter speedskating event in the Pyeongchang Olympics on Sunday, becoming the first Japanese woman to win gold in the sport.
(Jiji)
Feb 19
Figure skating star Yuzuru Hanyu said he took painkillers while competing to win the men's singles title at the Pyeongchang Olympics, revealing that he has not yet recovered from his right ankle injury.
(the-japan-news.com)
Feb 18
Teen shogi star Sota Fujii has clinched his first title in an official tournament.
(NHK)
Feb 17
The Japanese government decided at a meeting of related ministers on Friday to raise the retirement age for national public servants from the current 60 to 65 in stages.
(Jiji)
Feb 16
Tokyo Metropolitan Police have arrested four persons, including an organized crime member, over the alleged smuggling of more than 100 kilograms of marijuana inside wooden doors, reports NHK.
(tokyoreporter.com)
Feb 16
Japanese football legend Kazuyoshi Miura has been certified as the oldest professional soccer player to score a goal in a competitive league. His fans in Japan call him 'Kazu'.
(NHK)
Feb 16
Slightly increased volcanic activity has been reported at Mount Io in southwest Japan.
(NHK)
Feb 15
The education ministry released a draft Wednesday of revised curriculum guidelines for high schools, including the introduction of comprehensive history and public affairs as new compulsory subjects.
(Japan Times)
Feb 15
Officials with East Japan Railway Company say a metal part that went missing from a Shinkansen bullet train has been found. They say the problem did not disrupt services or cause any injuries.
(NHK)
Feb 14
Two Japanese professional players of the traditional board games shogi and go have received the country's People's Honor Award.
(NHK)
---