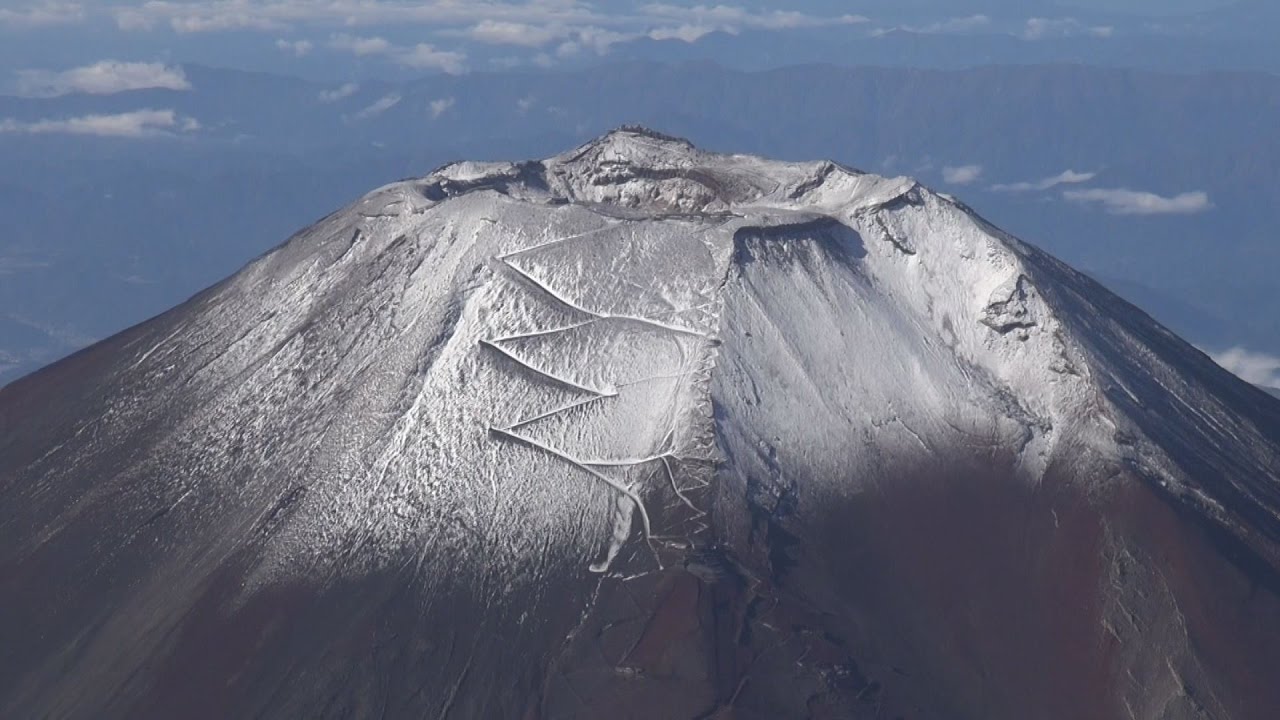 Mount Fuji, Japan's highest peak, has been capped with snow for the first time this season.
It's the latest initial snowcap on record, coming 26 days later than average, as it did in 1956.
Local weather officials say the snow was detected at around 6:20 AM, Japan time, on Wednesday.
Dec 13
A window from a US military helicopter has fallen onto the grounds of an elementary school in Okinawa, Japan's southern prefecture.
(NHK)
Dec 12
About 100 police and firefighters resumed their search Monday morning for a three-year-old boy who has been missing in Echizen, Fukui Prefecture, since Saturday.
(Japan Today)
Dec 11
Prosecutors investigating Obayashi Corp. suspect the major construction firm rigged a bid for the building of a maglev train station emergency exit, with one of the company's vice presidents brought in voluntarily for questioning about the matter, sources close to the case said Sunday.
(Japan Times)
Dec 10
Tokyo Metropolitan Police on Friday raided an office of extremist group Chukaku-ha in Edogawa Ward over harboring a wanted activist, reports TV Asahi
(tokyoreporter.com)
Dec 10
Police in Hokkaido said Saturday they had arrested three of the crew members of a North Korean fishing boat on suspicion of plundering a remote fishing hut.
(Japan Today)
Dec 09
The chief priest at a Shinto shrine in Tokyo was killed on Thursday, after she and her brother apparently fought over the post she held.
(NHK)
Dec 09
Japanese Crown Princess Masako said she feels humbled thinking about her future, after Emperor Akihito's abdication was formally set for April 30, 2019.
(Jiji)
Dec 08
Two women were killed and another person was injured Thursday night in a stabbing incident at a Shinto shrine in Tokyo, with the male suspect appearing to have committed suicide, police said.
(Japan Today)
Dec 07
Police in Tottori Prefecture will file papers with prosecutors next week on the alleged assault by former sumo grand champion Harumafuji.
(NHK)
Dec 07
Japan's Supreme Court has ruled for the first time that an article in the country's Broadcast Law that obliges TV owners to sign receiving contracts with NHK does not violate the Constitution.
(NHK)
---