A fight including "about 20 gang members" has led to the bust of an illegal gambling den operating in Minato Ward, police said on Tuesday, reports TBS News.
Tokyo Metropolitan Police have arrested Shoji Akita, the 42-year-old proprietor of Roppongi Tokyo, located in the Akasaka entertainment area, and 12 employees for providing customers with baccarat gaming in violation of the law. Two customers have also also charged.
According to police, the parlor opened on October 22, 2015. On an average day, customers purchased around 20 million yen in chips for wagering.
Police found a customer list that included 700 names. A security camera was installed at the front door to monitor persons entering the premises to prevent a bust by law enforcement. As well, customers were only granted access through an introduction by a regular patron.
In October of last year, police were alerted to the illegal operation after receiving a tip about "a fight between about 20 gang members" inside the premises. Officers arriving at the scene found the interior of the casino to be heavily damaged, including a baccarat table that had been smashed.
According to Fuji News Network (Mar. 7), police suspect that revenue from Roppongi Tokyo was being used to fund a gang group.
Mar 25
Springtime cherry blossoms are drawing crowds of sightseers to the Imperial Palace in central Tokyo.
(NHK)
Mar 25
Two tires of a plane operated by low-cost carrier Peach Aviation Ltd went flat after landing at a southwestern Japanese airport Saturday morning, stranding the aircraft and causing the runway to be closed for over two hours.
(Japan Today)
Mar 25
Japan's High Energy Accelerator Research Organization, or KEK, has put into full operation the SuperKEKB accelerator in search of new physics to solve riddles left by a key theory on elementary particles.
(Jiji)
Mar 25
In Sumo, Yokozuna Grand Champion Kakuryu has won his 4th Emperor's Cup with one day left in the spring tournament.
(NHK)
Mar 25
An 88-year-old woman working as a visiting researcher at a university in Kyoto was conferred a doctorate on Saturday, making her the oldest person to earn such a degree, according to the institution.
(Japan Today)
Mar 25
Local residents and tourists are visiting Kumamoto Castle in southwestern Japan to view cherry blossoms in a picturesque setting.
(NHK)
Mar 24
A host of tourists and work trainees in Japan sought refugee status in Japan last year, fueling a jump in applications.
(Nikkei)
Mar 24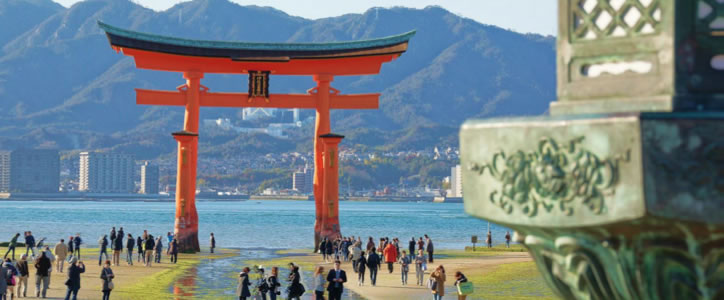 In 2017, Japan attracted a record number of foreign tourists – 28.69 million people which is 19.3% more than in the previous year. Being one of the most beautiful countries in the world, Japan is often listed on people's must-go-to places.
(newsonjapan.com)
Mar 24
Tokyo Metropolitan Police have arrested a 20-year-old man for allegedly assaulting a high school girl in an attempt to steal her underwear in Kita Ward, reports the Sankei Shimbun
(tokyoreporter.com)
Mar 24
The US military has shown to the media for the first time F-35B fighter jets deployed in Japan.
(NHK)
---