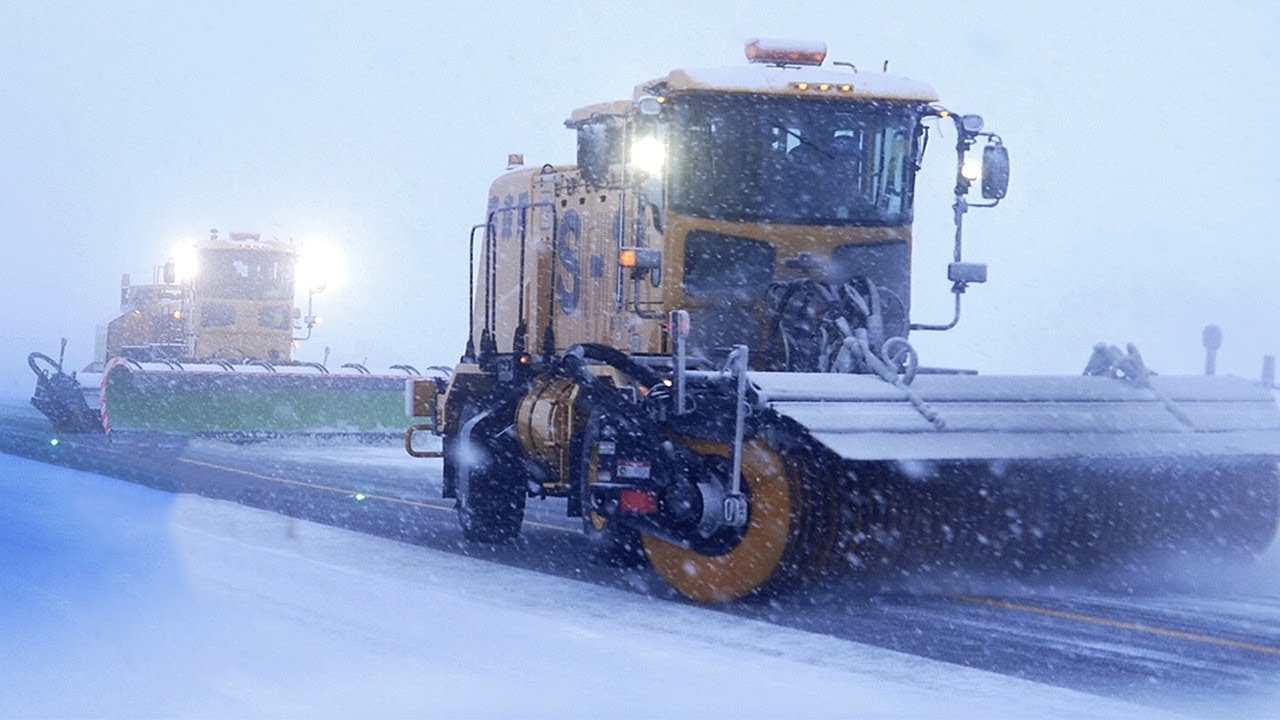 Aomori Airport has gone to the EXTREME when it comes to snow removal. They're so good at it that this airport has NEVER HAD A SNOW CANCELATION. Not once despite having the most snow on Japan's main island.
What's the secret? Meet WHITE IMPLUSE, a snow removal crew that has become quite famous in Japan. During the year, most of the team is working on farms, but when the winter season hits and Aomori's snow comes down hard, the they spring into action like superheroes.
This is also an episode on TEAM WORK in Japan and the importance at perfecting one's job to the very smallest detail.
Feb 19
Nao Kodaira won the women's 500-meter speedskating event in the Pyeongchang Olympics on Sunday, becoming the first Japanese woman to win gold in the sport.
(Jiji)
Feb 18
Teen shogi star Sota Fujii has clinched his first title in an official tournament.
(NHK)
Feb 18
Japan's Yuzuru Hanyu has won gold in the men's figure skating in the PyeongChang Winter Olympics in South Korea.
(NHK)
Feb 18
Tokyo Metropolitan Police have arrested a 26-year-old man for allegedly molesting a teenage girl on a street in Chuo Ward last year, reports Nikkan Sports
(tokyoreporter.com)
Feb 18
A Tokyo-based operator of women-only share houses may have been involved in dubious rent business dealings under its former president amid the rapid expansion of the operation.
(Japan Today)
Feb 17
The Japanese government decided at a meeting of related ministers on Friday to raise the retirement age for national public servants from the current 60 to 65 in stages.
(Jiji)
Feb 17
Demonstrators took to the streets in a dozen cities in Japan on Friday demanding the dismissal of National Tax Agency Commissioner Nobuhisa Sagawa, who is accused of giving false parliamentary testimony over a controversial sale of state land.
(Jiji)
Feb 17
The ruling Liberal Democratic Party made progress Friday in its discussions to seek the first-ever amendments to Japan's postwar Constitution, agreeing on the wording of a draft for rewriting an existing article on electoral systems.
(Japan Today)
Feb 16
Having been sired by the wonder-horse Frankel, Soul Stirring was always likely to be an above average performer on the turf.
(newsonjapan.com)
Feb 16
Tokyo Metropolitan Police have arrested four persons, including an organized crime member, over the alleged smuggling of more than 100 kilograms of marijuana inside wooden doors, reports NHK.
(tokyoreporter.com)
---