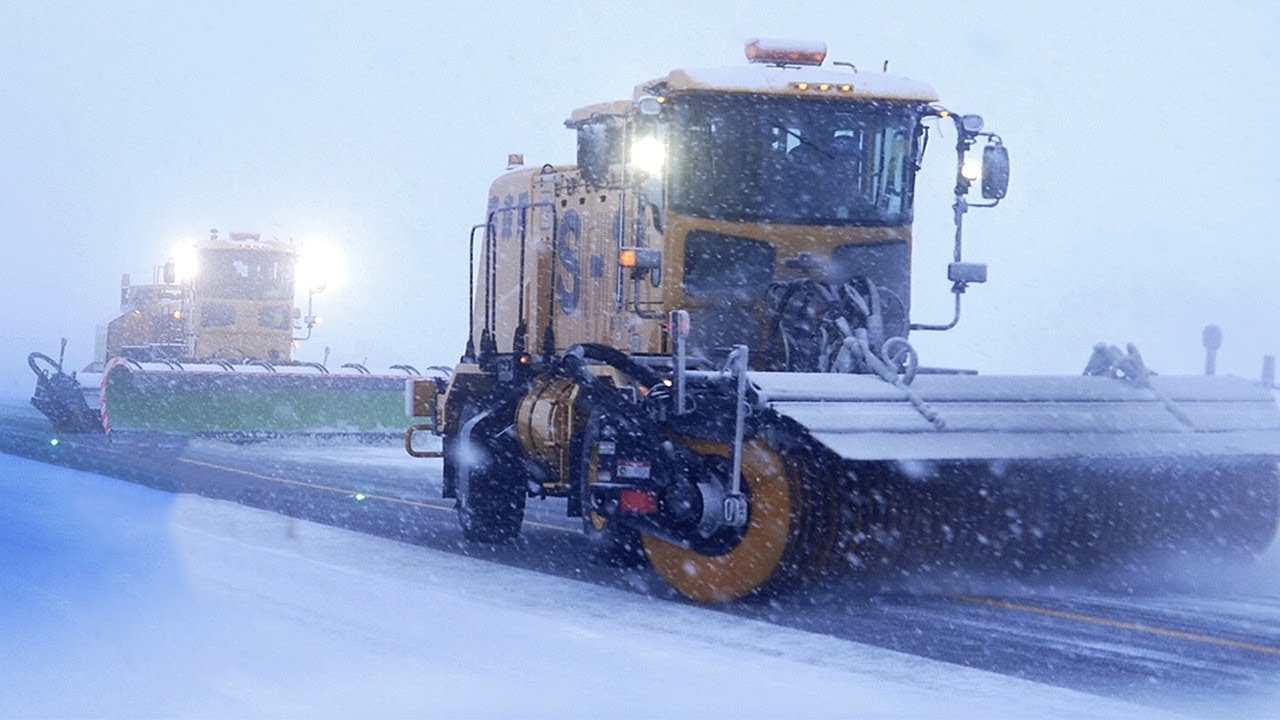 Aomori Airport has gone to the EXTREME when it comes to snow removal. They're so good at it that this airport has NEVER HAD A SNOW CANCELATION. Not once despite having the most snow on Japan's main island.
What's the secret? Meet WHITE IMPLUSE, a snow removal crew that has become quite famous in Japan. During the year, most of the team is working on farms, but when the winter season hits and Aomori's snow comes down hard, the they spring into action like superheroes.
This is also an episode on TEAM WORK in Japan and the importance at perfecting one's job to the very smallest detail.
Dec 13
A window from a US military helicopter has fallen onto the grounds of an elementary school in Okinawa, Japan's southern prefecture.
(NHK)
Dec 12
Severe weather conditions are expected to continue in northern and western Japan through Wednesday.
(NHK)
Dec 12
About 100 police and firefighters resumed their search Monday morning for a three-year-old boy who has been missing in Echizen, Fukui Prefecture, since Saturday.
(Japan Today)
Dec 12
The American husband of a former Japanese abductee has died at the age of 77.
(NHK)
Dec 11
Prosecutors investigating Obayashi Corp. suspect the major construction firm rigged a bid for the building of a maglev train station emergency exit, with one of the company's vice presidents brought in voluntarily for questioning about the matter, sources close to the case said Sunday.
(Japan Times)
Dec 10
Kanagawa Prefectural Police have arrested a 38-year-old man from Hiratsuka City for allegedly abducting a middle school student in Aomori Prefecture and confining her at his residence for two months, reports Jiji Press (Dec. 8).
(tokyoreporter.com)
Dec 10
Tokyo Metropolitan Police have arrested a 33-year-old man suspected in 100 purse-snatching incidents over the past few moths in the northern part of the capital, reports the Sankei Shimbun
(tokyoreporter.com)
Dec 10
Tokyo Metropolitan Police on Friday raided an office of extremist group Chukaku-ha in Edogawa Ward over harboring a wanted activist, reports TV Asahi
(tokyoreporter.com)
Dec 10
Police in Hokkaido said Saturday they had arrested three of the crew members of a North Korean fishing boat on suspicion of plundering a remote fishing hut.
(Japan Today)
Dec 10
Romance and love are inseparable components of the most sincere and deepest feelings people can experience.
(j4l.com)
---