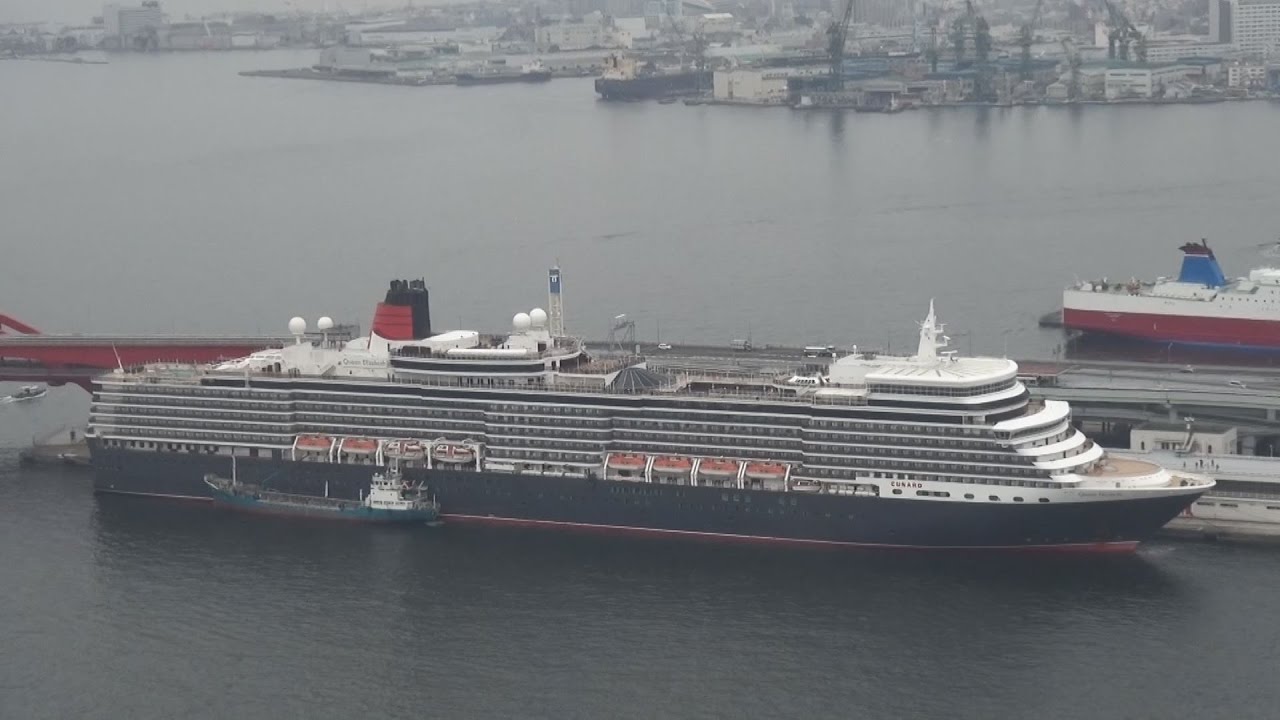 The luxury cruise ship Queen Elizabeth arrived at Kobe port in western Japan on Monday ahead of its first cruise departing from and returning to Japan.
The eight-day voyage from Kobe through March 20 comes after the municipal government of Kobe asked the Cunard Line, the ship's British operator, to organise a Kobe-originating tour as it celebrates the 150th anniversary this year of the port's opening.
The 90,901-ton cruise ship that went into service in 2010 is due to visit Kagoshima, South Korea's Busan, Hiroshima and Kochi in western Japan before returning to Kobe.
世界一周中の英国の豪華客船「クイーン・エリザベス」(QE、9万901トン)が13日、神戸港に入港した。13~20日の日程で、神戸港を起点に初めての日本発着クルーズを予定している。神戸への寄港は2015年以来、3度目。
Mar 22
After months of cold weather, which brought the heaviest snowfall in four years to Tokyo back in January, the days finally began warming up in the capital last week, with sunny skies and temperatures reaching highs of 22 degrees Celsius (71.6 degrees Fahrenheit).
(soranews24.com)
Mar 22
Many foreign tourists to Japan often wonder why public transportation, especially in areas of Tokyo renowned for their nightlife, is so limited after the last trains of the night.
(Kyodo)
Mar 21
Japan saw an estimated 2,509,300 visitors from overseas in February, up 23.3 pct from a year earlier, the Japan National Tourism Organization said Tuesday.
(Jiji)
Mar 20
A Somei-Yoshino cherry tree being monitored in Kochi reached full bloom on Monday, the Metrological Agency said.
(Japan Times)
Mar 20
The refurbished interior of the "Tower of the Sun" was opened to the public on Monday for the first time since the major artwork by the late Taro Okamoto became a symbol of the Expo '70 world's fair in Osaka.
(Japan Times)
Mar 18
Japan's Meteorological Agency announced on Saturday the official start of Tokyo's annual cherry blossom season.
(NHK)
Mar 18
Workers have replaced a lightning-damaged shachihoko roof ornament on a castle in Inuyama City, central Japan.
(NHK)
Mar 17
Japanese authorities have lowered volcanic alert levels for the 2 peaks of Mount Kusatsu-Shirane in Gunma Prefecture, more than 7 weeks after the volcano erupted.
(NHK)
Mar 17
American rocker and songwriter Bob Dylan will perform at the Fuji Rock Festival in July, his first appearance in Japan since receiving the 2016 Nobel Prize in Literature, the event's organizer said.
(Kyodo)
Mar 16
A survey of 36 major Kyoto city hotels showed that foreigners accounted for 40.5 percent of their total guests in 2017, the highest figure recorded since the survey began in 2014.
(Japan Times)
---