The University of Tokyo was crowned the nation's top university for teaching and learning environments in a first-ever Japan ranking by the Times Higher Education (THE) magazine, with Tohoku University in Miyagi Prefecture coming in second and Kyoto University placing third.
In THE Japan University Ranking 2017, produced in cooperation with educational services company Benesse Holdings Inc., national universities dominated the first nine spots. Seven were former Imperial universities founded between 1886 and 1939, including Nagoya University and Osaka University, which are considered to be on par with Ivy League schools in the United States.
Renowned private institutions Waseda University and Keio University came in at No. 10 and No. 11, respectively.
Unlike its annual global ranking that places greater focus on research performance, the Japan ranking emphasized what the institutions offer students. They were graded on four categories: educational resources, educational satisfaction, outcomes, and international environment, according to THE.
By category, municipal public institution Akita International University topped the educational satisfaction ranking, while Ritsumeikan Asia Pacific University, which boasts students from about 50 countries, led the international environment category.
The University of Tokyo, commonly known as Todai, took first or second place in three of the four categories. But when it came to the internationalization of its campus, Todai lagged behind many, coming in at No. 54.
Mar 25
Springtime cherry blossoms are drawing crowds of sightseers to the Imperial Palace in central Tokyo.
(NHK)
Mar 25
Two tires of a plane operated by low-cost carrier Peach Aviation Ltd went flat after landing at a southwestern Japanese airport Saturday morning, stranding the aircraft and causing the runway to be closed for over two hours.
(Japan Today)
Mar 25
Japan's High Energy Accelerator Research Organization, or KEK, has put into full operation the SuperKEKB accelerator in search of new physics to solve riddles left by a key theory on elementary particles.
(Jiji)
Mar 25
In Sumo, Yokozuna Grand Champion Kakuryu has won his 4th Emperor's Cup with one day left in the spring tournament.
(NHK)
Mar 25
An 88-year-old woman working as a visiting researcher at a university in Kyoto was conferred a doctorate on Saturday, making her the oldest person to earn such a degree, according to the institution.
(Japan Today)
Mar 25
Local residents and tourists are visiting Kumamoto Castle in southwestern Japan to view cherry blossoms in a picturesque setting.
(NHK)
Mar 24
A host of tourists and work trainees in Japan sought refugee status in Japan last year, fueling a jump in applications.
(Nikkei)
Mar 24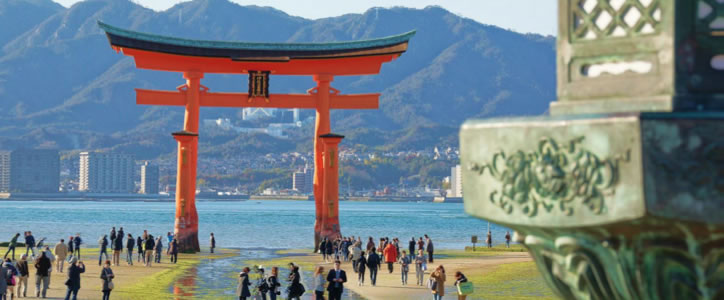 In 2017, Japan attracted a record number of foreign tourists – 28.69 million people which is 19.3% more than in the previous year. Being one of the most beautiful countries in the world, Japan is often listed on people's must-go-to places.
(newsonjapan.com)
Mar 24
Tokyo Metropolitan Police have arrested a 20-year-old man for allegedly assaulting a high school girl in an attempt to steal her underwear in Kita Ward, reports the Sankei Shimbun
(tokyoreporter.com)
Mar 24
The US military has shown to the media for the first time F-35B fighter jets deployed in Japan.
(NHK)
---