The first batch of Japanese Ground Self-Defense Force personnel withdrawing from a UN peacekeeping mission in South Sudan have returned to Japan.
A plane carrying about 70 members of a GSDF engineering unit arrived at an airport in Japan's northern city of Aomori before noon on Wednesday. They mostly belong to a division headquartered in Aomori and were greeted by senior GSDF officers and others.
The contingent is the first of the 350-member unit, which has been deployed mainly to build roads and other infrastructure in South Sudan's capital Juba since last December.
They were also assigned with a duty of limited armed rescue operations under national security legislation that took effect last year.
南スーダンPKO(国連平和維持活動)からの自衛隊の撤収が始まり、第1陣が帰国しました。 帰国したのは、陸上自衛隊第9師団を中心とする「第11次隊」のうちの約70人で、来月末までに全員が撤収する予定です。この部隊は去年11月以降に派遣され、道路の整備などを行っていました。
Mar 25
Springtime cherry blossoms are drawing crowds of sightseers to the Imperial Palace in central Tokyo.
(NHK)
Mar 25
Two tires of a plane operated by low-cost carrier Peach Aviation Ltd went flat after landing at a southwestern Japanese airport Saturday morning, stranding the aircraft and causing the runway to be closed for over two hours.
(Japan Today)
Mar 25
Japan's High Energy Accelerator Research Organization, or KEK, has put into full operation the SuperKEKB accelerator in search of new physics to solve riddles left by a key theory on elementary particles.
(Jiji)
Mar 25
In Sumo, Yokozuna Grand Champion Kakuryu has won his 4th Emperor's Cup with one day left in the spring tournament.
(NHK)
Mar 25
An 88-year-old woman working as a visiting researcher at a university in Kyoto was conferred a doctorate on Saturday, making her the oldest person to earn such a degree, according to the institution.
(Japan Today)
Mar 25
Local residents and tourists are visiting Kumamoto Castle in southwestern Japan to view cherry blossoms in a picturesque setting.
(NHK)
Mar 24
A host of tourists and work trainees in Japan sought refugee status in Japan last year, fueling a jump in applications.
(Nikkei)
Mar 24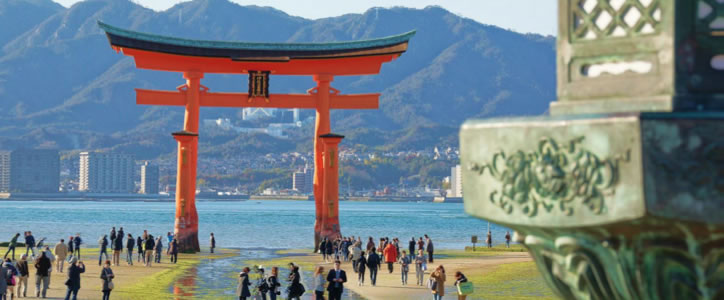 In 2017, Japan attracted a record number of foreign tourists – 28.69 million people which is 19.3% more than in the previous year. Being one of the most beautiful countries in the world, Japan is often listed on people's must-go-to places.
(newsonjapan.com)
Mar 24
Tokyo Metropolitan Police have arrested a 20-year-old man for allegedly assaulting a high school girl in an attempt to steal her underwear in Kita Ward, reports the Sankei Shimbun
(tokyoreporter.com)
Mar 24
The US military has shown to the media for the first time F-35B fighter jets deployed in Japan.
(NHK)
---