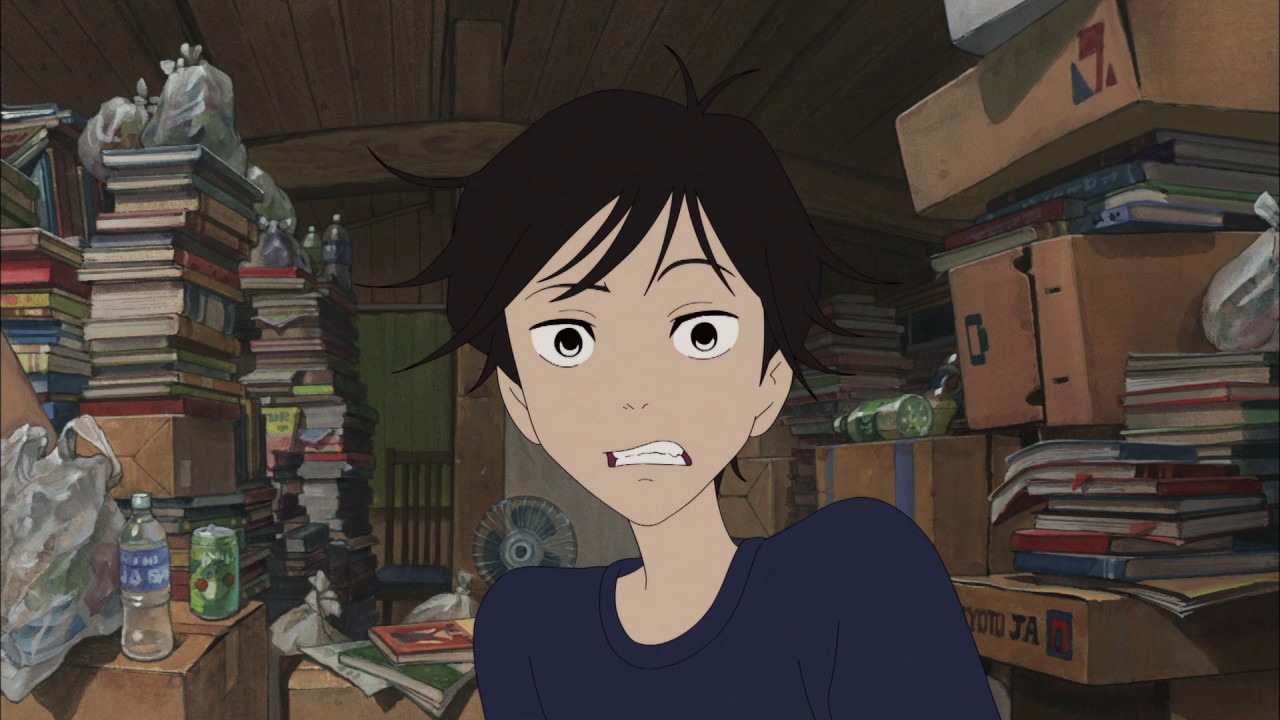 A Japanese film has won the top prize in the Annecy International Animation Film Festival in southeastern France.
"Lu Over the Wall" directed by Masaaki Yuasa received the Crystal award, the highest honor in the feature film division of the festival.
The film is about a boy who moved to a desolate fishing village and befriended a mermaid. The encounter made the reclusive boy able to relate to other people.
It was the first time in 22 years that a Japanese film won the top prize in the feature film division. In 1995, "Heisai-era Raccoon Dog War Pompoko" directed by Isao Takahata won the award.
The story is about a young woman's life during the closing period of the Second World War in Hiroshima.
Mar 25
Springtime cherry blossoms are drawing crowds of sightseers to the Imperial Palace in central Tokyo.
(NHK)
Mar 25
Two tires of a plane operated by low-cost carrier Peach Aviation Ltd went flat after landing at a southwestern Japanese airport Saturday morning, stranding the aircraft and causing the runway to be closed for over two hours.
(Japan Today)
Mar 25
In Sumo, Yokozuna Grand Champion Kakuryu has won his 4th Emperor's Cup with one day left in the spring tournament.
(NHK)
Mar 25
An 88-year-old woman working as a visiting researcher at a university in Kyoto was conferred a doctorate on Saturday, making her the oldest person to earn such a degree, according to the institution.
(Japan Today)
Mar 25
Local residents and tourists are visiting Kumamoto Castle in southwestern Japan to view cherry blossoms in a picturesque setting.
(NHK)
Mar 24
A host of tourists and work trainees in Japan sought refugee status in Japan last year, fueling a jump in applications.
(Nikkei)
Mar 24
Tokyo Metropolitan Police have arrested a 20-year-old man for allegedly assaulting a high school girl in an attempt to steal her underwear in Kita Ward, reports the Sankei Shimbun
(tokyoreporter.com)
Mar 24
The US military has shown to the media for the first time F-35B fighter jets deployed in Japan.
(NHK)
Mar 24
In a move that may touch off a realignment in the cryptocurrency exchange business, Yahoo Japan next month will acquire 40% of operator BitARG Exchange Tokyo, then launch a full-blown exchange in April 2019 or later.
(Nikkei)
Mar 24
Chiba Prefectural Police on Friday referred a 33-year-old motorcyclist to prosecutors for allegedly hitting a speed of 239 kilometers per hour on an expressway near Tokyo last year, reports TV Asahi
(tokyoreporter.com)
---