A 38-year-old woman working at a private elementary and junior high school in Matsumoto City, Nagano Prefecture, was slashed by a man on Monday.
According to police, the incident occurred just after 1:30 p.m. on the grounds of Saikyo Gakuen School, Fuji TV reported. Police received a call reporting that an unidentified man had attacked a female school employee with a knife and then fled.
The victim, who works in the administration department, had taken some garbage outside the school building when the man suddenly attacked her. Police said she sustained minor injuries to her left arm.
The woman told police she did not know the man who was dressed in black and wore a white face mask.
長野県松本市の小中一貫校で、女性職員が男に腕を切り付けられました。男は現在も逃走中です。現場から報告です。 (小林裕司記者報告) 周辺には警察が立ち、ものものしい雰囲気に包まれています。
Dec 14
Osaka University said Wednesday that personal data of around 80,000 students, graduates, staff, former workers and others may have been stolen by hackers.
(Japan Times)
Dec 07
The Japanese government plans to provide subsidies to support private high school students from households with annual income of less than 5.9 million yen, stating in fiscal 2020, informed sources said Wednesday.
(Jiji)
Dec 02
While it's become common knowledge that many Japanese talent agencies prohibit idol singers from dating, there are similar rules in place at some Japanese high schools.
(rocketnews24.com)
Dec 02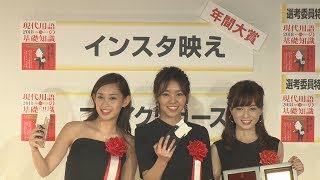 "Insuta-bae," or instagenic, and "sontaku," or acting for someone by guessing his or her intent, were selected in this year's top buzzwords in Japan on Friday.
(Jiji)
Dec 01
Princess Aiko, the only child of Crown Prince Naruhito and Crown Princess Masako, turned 16 on Friday, enjoying high school life and striving to better fulfill her role as a member of the imperial family.
(Japan Today)
Nov 30
Prosecutors in Yokohama have decided not to prosecute six male students of Tokyo's Keio University, who were accused of sexual assault after coercing a female student to consume alcohol last year.
(Japan Today)
Nov 21
Japan may be known as the world leader when it comes to high-tech toilets, but only 35.8 percent of those in prefectural high schools are Western-style.
(Japan Times)
Nov 20
Prison inmates who don't speak Japanese now have access to better interpretation services, thanks to a new system introduced earlier this month.
(NHK)
Nov 16
The Tomio-Maruyama ancient tomb mound in the western Japan city of Nara has been found likely to be the largest of known round-shaped tombs in the country, the city's archaeological research center said Wednesday.
(Jiji)
Nov 16
Tokyo-based Showa Women's University (SWU) and Temple University, Japan Campus (TUJ) have announced a unique campus-sharing agreement that could offer a model to other Japanese schools.
(Japan Times)
---