Japanese companies have never been in better financial shape. Their sky-high ratio of capital to assets testifies to that fact, with the average figure topping 40% for the first time last fiscal year. There's a catch, however: They are inveterate hoarders, which critics say points to a corporate governance problem.
Saving money itself is not a bad thing, of course. Diligently socking away profits helped Japan Inc. absorb the collapse of the economic bubble at end of the 1980s and the global financial crisis that erupted in 2008. But companies have done a poor job of putting that money back into the economy by funneling it into investment or returning it to shareholders.
Dizzy heights
After the collapse of Lehman Brothers sent the global economy reeling some nine years ago, Mazda Motor booked a net loss of over 70 billion yen ($623 million at current rates), with its capital ratio tumbling to the lower 20% range. But the crisis stirred the automaker into action. Determined to get its earnings back on track, Mazda began developing its Skyactiv environmental technologies and initiating innovative design projects. The moves have paid off, with the company logging record global unit sales in fiscal 2016. Its capital ratio, meanwhile, has surged to 41%.
Major chemical maker Tosoh also resuscitated its finances after the crisis, which sent the company's capital ratio plunging to 20%. But it paid off its debt with money saved by forgoing investment, sending its capital ratio past 50% at the end of last fiscal year. "We would like to further strengthen our financial foundation," said Tosoh President Toshinori Yamamoto.
Statistics collected by The Nikkei show that the average capital ratio for listed Japanese businesses, excluding financial companies, for 2016 rose 0.8 percentage point on the year to 40.4%. That is the highest since fiscal 1982, the first year for which data is available, and far higher than the 32% for the top 500 U.S. companies.
Investors are not applauding, however. Although the Nikkei Stock Average has improved to around 20,000, that is still well below the all-time high of 38,915 recorded in 1989. By contrast, markets in the U.S. and many Asian economies have been hitting new highs.
Jun 25
Senegal twice took the lead. Japan tied it up both times.
(Japan Times)
Jun 25
There were multiple reports of whale sightings in Tokyo Bay on Sunday, following many others in recent days.
(NHK)
Jun 25
Tokyo police have arrested a man on suspicion of breaking a restraining order he was given for stalking the actress Momoko Kikuchi.
(NHK)
Jun 25
Japan Railway companies plan to begin offering free Wi-Fi on all Shinkansen lines during the current fiscal year that ends in March.
(NHK)
Jun 25
A Cambodian man was stabbed to death in Ashikaga, Tochigi Prefecture, on Sunday morning, police said, adding that a foreign man turned himself to police in Chiba late Sunday.
(Japan Today)
Jun 25
Tokyo Metropolitan Police have busted two casinos operating illegally in Shinjuku Ward that are believed to have funded organized crime, reports the Sankei Shimbun
(tokyoreporter.com)
Jun 24
Police have arrested the president of a bankrupt rental kimono firm for allegedly swindling hundreds of thousands of dollars in bank loans.
(NHK)
Jun 24
As Airbnb home-sharers in Japan quit the market in droves, following a new law that considerably increases red tape, their search for a smooth exit has brought a surge in new businesses.
(Nikkei)
Jun 24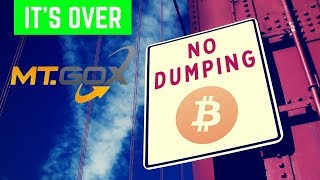 Things may be looking up for creditors of Mt. Gox, which was the world's biggest bitcoin exchange before going in flames after saying thousands of bitcoins had disappeared.
(Japan Times)
Jun 24
A railway operator in western Japan has invited people to ride a new sightseeing train that links Tottori and Shimane prefectures on the Japan Sea coast.
(NHK)
---