Japanese companies have never been in better financial shape. Their sky-high ratio of capital to assets testifies to that fact, with the average figure topping 40% for the first time last fiscal year. There's a catch, however: They are inveterate hoarders, which critics say points to a corporate governance problem.
Saving money itself is not a bad thing, of course. Diligently socking away profits helped Japan Inc. absorb the collapse of the economic bubble at end of the 1980s and the global financial crisis that erupted in 2008. But companies have done a poor job of putting that money back into the economy by funneling it into investment or returning it to shareholders.
Dizzy heights
After the collapse of Lehman Brothers sent the global economy reeling some nine years ago, Mazda Motor booked a net loss of over 70 billion yen ($623 million at current rates), with its capital ratio tumbling to the lower 20% range. But the crisis stirred the automaker into action. Determined to get its earnings back on track, Mazda began developing its Skyactiv environmental technologies and initiating innovative design projects. The moves have paid off, with the company logging record global unit sales in fiscal 2016. Its capital ratio, meanwhile, has surged to 41%.
Major chemical maker Tosoh also resuscitated its finances after the crisis, which sent the company's capital ratio plunging to 20%. But it paid off its debt with money saved by forgoing investment, sending its capital ratio past 50% at the end of last fiscal year. "We would like to further strengthen our financial foundation," said Tosoh President Toshinori Yamamoto.
Statistics collected by The Nikkei show that the average capital ratio for listed Japanese businesses, excluding financial companies, for 2016 rose 0.8 percentage point on the year to 40.4%. That is the highest since fiscal 1982, the first year for which data is available, and far higher than the 32% for the top 500 U.S. companies.
Investors are not applauding, however. Although the Nikkei Stock Average has improved to around 20,000, that is still well below the all-time high of 38,915 recorded in 1989. By contrast, markets in the U.S. and many Asian economies have been hitting new highs.
Jul 21
US President Donald Trump says the wife of Japanese Prime Minister Shinzo Abe doesn't speak English.
(NHK)
Jul 21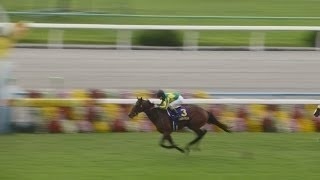 A Japanese horse has never won the Prix de l'Arc de Triomphe, the race which is regarded as the most prestigious turf contest anywhere in the world. However, Satono Diamond could be the first to land that prize later this year as the multiple-time Group One winner has been tipped by many as their fancy in October.
(newsonjapan.com)
Jul 21
Princess Kako, a granddaughter of Emperor Akihito and Empress Michiko, will study at the University of Leeds in England from September to June next year, it was reported at a cabinet meeting on Friday.
(Japan Today)
Jul 21
Seven female members of the Miyagi prefectural assembly on Friday asked the governor of the northeastern Japan prefecture to remove a tourism promotion video it is using on the internet, claiming it portrays women as sex objects.
(Kyodo)
Jul 21
In two separate cases, Tokyo Metropolitan Police have this week arrested two men suspected in dozens of bag-snatching incidents across the metropolis, reports TV Asahi.
(tokyoreporter.com)
Jul 21
The Tokyo District Court on Thursday handed a homeless man a prison sentence extending for three years and six months for starting a fire that damaged a number of buildings in the historic Golden Gai last year, reports Jiji Press.
(tokyoreporter.com)
Jul 21
An informed source in the sumo world says Mongolian Yokozuna Grand Champion Hakuho is considering the option of acquiring Japanese citizenship. The move would allow him to become a stablemaster after retirement and train younger wrestlers.
(NHK)
Jul 21
Japan has changed some pictogram signs used on street corners and created new ones, mainly to help foreign visitors get around more easily, the industry ministry said Thursday.
(Jiji)
Jul 21
A male worker for a construction company engaged in a project to construct Japan's new National Stadium, the main venue for the 2020 Tokyo Olympics and Paralympics, committed suicide in March, a lawyer representing his bereaved relatives revealed Thursday.
(Jiji)
Jul 20
The number of criminal offenses reported to police in Japan in January-June fell 7.7 pct from a year earlier to 450,887, on track to hit an annual postwar low, a National Police Agency report showed Thursday.
(Jiji)
---