"Pen-Pineapple-Apple-Pen" and the U.N. are rhyming. Japanese comedian Pikotaro has adapted his catchy song to promote the United Nations' sustainable development goals.
The original went viral last year after pop star Justin Bieber tweeted that it was his favorite video.
Pikotaro was appointed by Japan's Foreign Ministry to promote the goals. The comedian, in his trademark leopard-lizard design outfit, was a bit reserved alongside the more conservatively dressed Foreign Minister Fumio Kishida at their appearance Wednesday.
But the PPAP star beamed at the invitation to accompany the diplomat to New York and pledged to do utmost for the awareness campaign. They'll debut the U.N. version, "SDGs," on Monday.
世界の貧困撲滅に向けた国連の活動を広く知ってもらおうと、歌手のピコ太郎さんと外務省がコラボしました。 貧困や格差など国際社会が解決すべき課題を掲げたSDGs(持続可能な開発目標)は、おととしの国連サミットで採択されています。
Feb 21
Seven South Korean women attempted to smuggle gold into Japan late last month by concealing it in their rectums, officials from Aichi Prefecture's Chubu Airport said Tuesday.
(Japan Times)
Feb 21
The Japanese government says Emperor Akihito's abdication ceremony will be held next year on April 30th, the day he steps down, as a state event.
(NHK)
Feb 21
In a ruling handed down Tuesday on a high-profile surrogacy case involving a 28-year-old Japanese man, a Thai juvenile and family court accepted his claim for custody of 13 children whom he had through surrogacy in the Southeast Asian country.
(Jiji)
Feb 21
The Japanese government has decided to hold next year's Group of 20 Summit meeting in the western prefecture of Osaka. It will be the first time Japan has hosted the summit.
(NHK)
Feb 20
A fighter jet from the US Misawa Airbase in northern Japan developed an engine fire on Tuesday morning and offloaded fuel tanks into a lake.
(NHK)
Feb 20
Kanagawa Prefectural Police have arrested a 28-year-old man after a missing elementary school girl and another girl were found in his residence in Kawasaki City, reports TV Asahi
(tokyoreporter.com)
Feb 19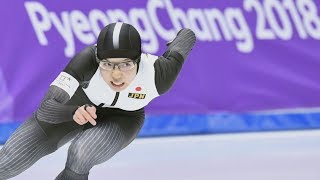 Nao Kodaira won the women's 500-meter speedskating event in the Pyeongchang Olympics on Sunday, becoming the first Japanese woman to win gold in the sport.
(Jiji)
Feb 19
An officer with the Osaka Prefectural Police shot and wounded a 25-year-old man in Miyakojima Ward on Sunday after he refused to drop a knife he was wielding, reports NHK
(tokyoreporter.com)
Feb 19
Figure skating star Yuzuru Hanyu said he took painkillers while competing to win the men's singles title at the Pyeongchang Olympics, revealing that he has not yet recovered from his right ankle injury.
(the-japan-news.com)
Feb 19
A car driven by the former head of the Tokyo District Public Prosecutor's Office special investigation squad struck and killed a pedestrian in Minato Ward on Sunday, police said.
(Japan Times)
---