When Japan's parliament legalized casino gambling last year, it created a wave of excitement among casino operators and institutional investors. But sensitivities about gambling addiction have now focused the policy discussion on a concept known as responsible gaming.
This is industry terminology for programs designed to deter customers with known gambling problems from entering casinos. Although well-intentioned, lawmakers are risking a litany of unintended consequences with these policies.
Casinos could be an economic boon for Japan. By one estimate, they could bring in $25 billion a year in revenue. Yet lawmakers are now considering restrictions that could jeopardize those benefits. These include banning cash machines on casino floors, restricting credit card purchases of casino chips to foreign customers only, prohibiting casinos from extending credit to domestic customers, limiting how often domestic customers can visit gambling houses, and prohibiting Macau-style VIP junkets.
The extent to which such measures could reduce problem gambling is debatable, especially since Japan's gamblers already have plenty of other options, including horse racing and pachinko. But one thing is certain: They'd cripple Japan's casino industry before it could get off the ground.
One problem is that restricting casinos from lending to their own customers means that third-party creditors will fill the void. Japan has a long history of syndicated money-lending at pachinko parlors, and of organized criminal groups attempting to collect debts from insolvent gamblers. If casino patrons had to seek outside sources of credit, they'd be more likely to become targets for these groups.
"The Japanese police have been using new organized crime exclusionary ordinances to clamp down on traditional sources of income for Yakuza groups," said David Suzuki, of the private security firm Blackpeak Group, in an interview. "I believe they see the legalization of casino gambling as a massive, historic opportunity to resuscitate themselves."
Customers who borrow directly from a casino can also rest assured that any debt collection will be handled through the collections department or a relevant jurisdiction's courts -- and not through intimidation or other illegal methods. But these best practices are in jeopardy if traditional casino credit functions are outsourced to third parties.
More important, from a business perspective, is that implementing restrictive lending practices would significantly reduce casino revenue. Casinos function much like financial institutions. Both handle customer accounts, extend credit and collect on unsettled debts. Gaming chips are company obligations -- much like bank notes. In that regard, casinos provide substantial financial liquidity, not only for gambling but also for related businesses, such as restaurants, bars and entertainment. Limiting cash in a casino is analogous to limiting beer in a bar -- it just doesn't work.
Jul 21
US President Donald Trump says the wife of Japanese Prime Minister Shinzo Abe doesn't speak English.
(NHK)
Jul 21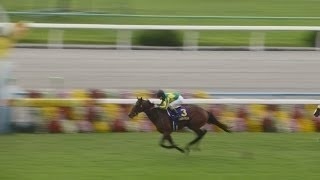 A Japanese horse has never won the Prix de l'Arc de Triomphe, the race which is regarded as the most prestigious turf contest anywhere in the world. However, Satono Diamond could be the first to land that prize later this year as the multiple-time Group One winner has been tipped by many as their fancy in October.
(newsonjapan.com)
Jul 21
Princess Kako, a granddaughter of Emperor Akihito and Empress Michiko, will study at the University of Leeds in England from September to June next year, it was reported at a cabinet meeting on Friday.
(Japan Today)
Jul 21
Seven female members of the Miyagi prefectural assembly on Friday asked the governor of the northeastern Japan prefecture to remove a tourism promotion video it is using on the internet, claiming it portrays women as sex objects.
(Kyodo)
Jul 21
In two separate cases, Tokyo Metropolitan Police have this week arrested two men suspected in dozens of bag-snatching incidents across the metropolis, reports TV Asahi.
(tokyoreporter.com)
Jul 21
The Tokyo District Court on Thursday handed a homeless man a prison sentence extending for three years and six months for starting a fire that damaged a number of buildings in the historic Golden Gai last year, reports Jiji Press.
(tokyoreporter.com)
Jul 21
An informed source in the sumo world says Mongolian Yokozuna Grand Champion Hakuho is considering the option of acquiring Japanese citizenship. The move would allow him to become a stablemaster after retirement and train younger wrestlers.
(NHK)
Jul 21
Japan has changed some pictogram signs used on street corners and created new ones, mainly to help foreign visitors get around more easily, the industry ministry said Thursday.
(Jiji)
Jul 21
A male worker for a construction company engaged in a project to construct Japan's new National Stadium, the main venue for the 2020 Tokyo Olympics and Paralympics, committed suicide in March, a lawyer representing his bereaved relatives revealed Thursday.
(Jiji)
Jul 20
The number of criminal offenses reported to police in Japan in January-June fell 7.7 pct from a year earlier to 450,887, on track to hit an annual postwar low, a National Police Agency report showed Thursday.
(Jiji)
---