Participants at an international fisheries conference have failed to adopt a Japanese proposal to set catch quotas for Pacific saury.
Delegates from 7 countries and Taiwan on Saturday ended the 3-day meeting of the North Pacific Fisheries Commission in the northern Japanese city of Sapporo.
Japan proposed setting catch limits to better manage the fish stock in light of a surge in hauls by China and others.
Japanese officials proposed allocating 242,000 tons for Japan, 190,000 tons for Taiwan and 46,000 tons for China, based on their past catch levels.
But the proposal was rejected, with China, South Korea and Russia calling the move premature.
漁獲量が激減しているサンマの資源保護を巡る国際会議が終了し、国や地域ごとに漁獲量の上限を設けるという日本の提案は、中国などの強い反発で合意できませんでした。
Sep 20
Toshiba Corp has decided to sell its chip unit to a Japan-U.S.-South Korean consortium for around 2.4 trillion yen ($21 billion) following months of talks involving other bidders, sources close to the matter said Wednesday.
(Japan Today)
Sep 20
A spokesperson for Toys"R"Us Japan says the company is operating as usual.
(NHK)
Sep 18
The missiles may not be physically crashing into Japan, but their effect is hitting television stations square in the wallet.
(rocketnews24.com)
Sep 15
Mazda Motor Corp. said Thursday it will launch a high-end large sport-utility vehicle in Japan on Dec. 14.
(the-japan-news.com)
Sep 14
Japanese cosmetics giant Shiseido is recalling about 400,000 eyeliner sticks. Officials at the firm say plastic splinters have been found in some items.
(NHK)
Sep 14
The city of Kyoto will propose collecting a minimum 200 yen per night tax on guests staying at hotels or other lodgings in the popular tourist area, municipal officials said Wednesday.
(Japan Today)
Sep 14
Toshiba has decided to re-engage US private-equity firm Bain Capital as the preferred bidder in the sale of its chip unit.
(NHK)
Sep 13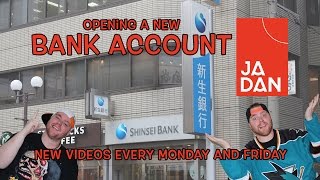 Japan's Financial Services Agency and National Police Agency plan to start discussions shortly to make it possible to complete online procedures needed for opening bank accounts, aiming to improve convenience for users, according to informed sources.
(Jiji)
Sep 12
Japanese said Monday it would sell off another chunk of the country's massive postal service in a share sale that could raise up to 1.4 trillion yen.
(Japan Today)
Sep 12
NHK has learned that the US tech giant Google will start selling its smart speakers on the Japanese market starting in early October.
(NHK)
---