The Giga Dinosaur Exhibition 2017, which exhibits reconstructed full-body skeletons and fossil specimens from many dinosaurs, opened at Makuhari Messe in Mihama Ward, Chiba, on Saturday.
More than 200 objects including dinosaur fossils are on exhibit. Some of the items are being displayed in Japan for the first time.
Visitors can view a 38-meter-long, 14-meter-tall reconstructed full-body Ruyangosaurus skeleton, the largest dinosaur ever to be exhibited in Japan, as well as genuine fossils and other objects. The exhibition, sponsored by The Yomiuri Shimbun and another organization, runs through Sept. 3.
Apr 23
The volcanic alert level for Mount Kusatsu-Shirane in central Japan have been raised due to increased activity.
(NHK)
Apr 23
Visitors to a park in the city of Hirosaki in northern Japan's Aomori Prefecture have been enjoying the breathtaking sight of about 2,600 blossoming cherry trees.
(NHK)
Apr 22
A summer-like spell of hot weather has gripped Japan, with temperatures soaring above 30 degrees Celsius across the country.
(NHK)
Apr 21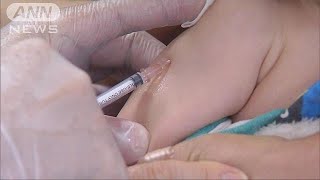 An outbreak of measles in the Japanese prefecture of Okinawa is affecting local tourism ahead of the spring holiday season.
(NHK)
Apr 20
English-speaking guides will be available for visitors to the Imperial Palace in Tokyo from the beginning of May, in response to a surge in the number of foreign tourists, the Imperial Household Agency said Thursday.
(Jiji)
Apr 20
A new baggage-screening system that is better at detecting bombs has started operation at Haneda airport in Tokyo.
(NHK)
Apr 19
The estimated number of foreign visitors to Japan in fiscal 2017 came close to 30 million at 29,772,570, another record high, the Japan National Tourism Organization said Wednesday.
(Jiji)
Apr 18
UNESCO has listed the Izu Peninsula in central Japan as a Global Geopark for its unique landform featuring many active volcanos in line.
(NHK)
Apr 17
Visitors to a scenic mountain route through the Northern Japan Alps are enjoying the towering walls of snow under a bright sun.
(NHK)
Apr 17
Japanese game centers are must visit places on any trip to Japan, but in Tokyo, there is a place where you can time warp back to the 1980s and 1990s and play those games of the past, too. Since Japan was the leader in arcade game programming and machine production, the culture stretches back decades and those old machines are still in use!
(ONLY in JAPAN)
---