The northern Kyushu region of southwestern Japan, where people are struggling to restore lives following recent torrential rains, now faces another problem -- a growing number of trip cancellations to the area.
Tourists appear to be shying away from famous resorts near the disaster-hit areas, such as the hot spring resorts of Beppu and Yufuin in Oita Prefecture and Kurokawa hot spring in Kumamoto Prefecture.
A senior official of the tourist hotel cooperative association at Kurokawa hot spring said by last Sunday, more than 200 reservations had been cancelled since July 5 when the torrential rain that devastated Fukuoka and Oita prefectures began.
That hot spring resort in Kumamoto was also hit hard by powerful earthquakes in April last year, with the number of lodgers roughly halving.
Last week's downpour came as Kumamoto and Oita prefectures, along with Kyushu Railway Co., had started a campaign to promote tourism to the region this summer.
The situation appears even more severe in areas hit hardest by the heavy rain.
In Asakura, where more than 20 people lost their lives and 11 remain unaccounted for, 5,745 people had cancelled reservations as of Tuesday, according to a local hotel association.
大分県日田市は水の郷として人気ですが、今回の豪雨の被害で宿泊予約のキャンセルが相次いでいます。夏の観光シーズンを前に影響が出ています。 風情ある町並みを残す日田市の豆田地区は、豪雨で一部の店舗が浸水するなどの被害がありましたが、現在はほぼすべての店舗が通常通り営業しています。
Feb 21
Seven South Korean women attempted to smuggle gold into Japan late last month by concealing it in their rectums, officials from Aichi Prefecture's Chubu Airport said Tuesday.
(Japan Times)
Feb 21
The Japanese government says Emperor Akihito's abdication ceremony will be held next year on April 30th, the day he steps down, as a state event.
(NHK)
Feb 21
In a ruling handed down Tuesday on a high-profile surrogacy case involving a 28-year-old Japanese man, a Thai juvenile and family court accepted his claim for custody of 13 children whom he had through surrogacy in the Southeast Asian country.
(Jiji)
Feb 21
The Japanese government has decided to hold next year's Group of 20 Summit meeting in the western prefecture of Osaka. It will be the first time Japan has hosted the summit.
(NHK)
Feb 20
A fighter jet from the US Misawa Airbase in northern Japan developed an engine fire on Tuesday morning and offloaded fuel tanks into a lake.
(NHK)
Feb 20
Kanagawa Prefectural Police have arrested a 28-year-old man after a missing elementary school girl and another girl were found in his residence in Kawasaki City, reports TV Asahi
(tokyoreporter.com)
Feb 19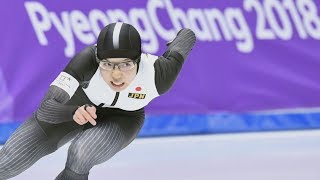 Nao Kodaira won the women's 500-meter speedskating event in the Pyeongchang Olympics on Sunday, becoming the first Japanese woman to win gold in the sport.
(Jiji)
Feb 19
An officer with the Osaka Prefectural Police shot and wounded a 25-year-old man in Miyakojima Ward on Sunday after he refused to drop a knife he was wielding, reports NHK
(tokyoreporter.com)
Feb 19
Figure skating star Yuzuru Hanyu said he took painkillers while competing to win the men's singles title at the Pyeongchang Olympics, revealing that he has not yet recovered from his right ankle injury.
(the-japan-news.com)
Feb 19
A car driven by the former head of the Tokyo District Public Prosecutor's Office special investigation squad struck and killed a pedestrian in Minato Ward on Sunday, police said.
(Japan Times)
---