Major Japanese carriers will start randomly checking passengers' electronic devices for explosives before they board aircraft, responding to a U.S. request to enhance aviation security to counter terrorism, airport sources said Friday.
The new measure will be taken from Tuesday, likely affecting Tokyo's Haneda airport and Narita airport near the capital as well as five other airports in the country that have direct flights to the United States. The implementation could cause flight delays as many passengers may be unaware of the new policy.
The random screening will be conducted on electronic devices passengers have as carry-on items, such as personal computers, tablet computers, electronic book readers and cameras, the sources said. Cell phones and smartphones are exempt from the checks.
The screening will use special checking devices as the U.S. government has called for the use of so-called Explosive Trace Detectors, which can detect traces of explosives by wiping on electronic devices.
The checks will likely be conducted at departure gates, rather than security check areas, as the United States is calling for passengers who are already screened not to be allowed to mingle with those who are boarding other flights.
Apr 23
The volcanic alert level for Mount Kusatsu-Shirane in central Japan have been raised due to increased activity.
(NHK)
Apr 23
Visitors to a park in the city of Hirosaki in northern Japan's Aomori Prefecture have been enjoying the breathtaking sight of about 2,600 blossoming cherry trees.
(NHK)
Apr 22
A summer-like spell of hot weather has gripped Japan, with temperatures soaring above 30 degrees Celsius across the country.
(NHK)
Apr 21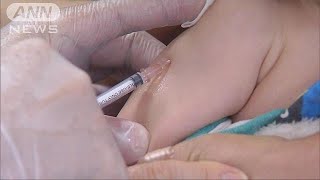 An outbreak of measles in the Japanese prefecture of Okinawa is affecting local tourism ahead of the spring holiday season.
(NHK)
Apr 20
English-speaking guides will be available for visitors to the Imperial Palace in Tokyo from the beginning of May, in response to a surge in the number of foreign tourists, the Imperial Household Agency said Thursday.
(Jiji)
Apr 20
A new baggage-screening system that is better at detecting bombs has started operation at Haneda airport in Tokyo.
(NHK)
Apr 19
The estimated number of foreign visitors to Japan in fiscal 2017 came close to 30 million at 29,772,570, another record high, the Japan National Tourism Organization said Wednesday.
(Jiji)
Apr 18
UNESCO has listed the Izu Peninsula in central Japan as a Global Geopark for its unique landform featuring many active volcanos in line.
(NHK)
Apr 17
Visitors to a scenic mountain route through the Northern Japan Alps are enjoying the towering walls of snow under a bright sun.
(NHK)
Apr 17
Japanese game centers are must visit places on any trip to Japan, but in Tokyo, there is a place where you can time warp back to the 1980s and 1990s and play those games of the past, too. Since Japan was the leader in arcade game programming and machine production, the culture stretches back decades and those old machines are still in use!
(ONLY in JAPAN)
---