Japan's Toshiba is planning to expedite a deal for its flash memory unit by adding a clause to the sales contract.
The struggling electronics firm has chosen a Japanese government-led consortium as its preferred bidder for the unit.
But Toshiba's US partner Western Digital says any deal without its consent is unacceptable.
Western Digital has filed a suit in the US seeking an injunction to block the sale. On Friday, the Superior Court of California held off on a decision.
Toshiba has little time, as it needs to complete the sale by the end of next March to rebuild its finances and avoid the delisting of its shares.
But a Japanese public-private fund that leads the consortium says its investment is conditional on Toshiba settling the dispute with its US partner.
Toshiba is now considering inserting a clause in the sales contract that would allow an extension of the deadline for a settlement until the end of the sale procedures.
経営再建中の東芝がアメリカの大手企業から半導体子会社の売却をやめるよう求められている裁判で、初めてのヒアリングがアメリカで行われました。
Jun 25
Senegal twice took the lead. Japan tied it up both times.
(Japan Times)
Jun 25
There were multiple reports of whale sightings in Tokyo Bay on Sunday, following many others in recent days.
(NHK)
Jun 25
Tokyo police have arrested a man on suspicion of breaking a restraining order he was given for stalking the actress Momoko Kikuchi.
(NHK)
Jun 25
Japan Railway companies plan to begin offering free Wi-Fi on all Shinkansen lines during the current fiscal year that ends in March.
(NHK)
Jun 25
A Cambodian man was stabbed to death in Ashikaga, Tochigi Prefecture, on Sunday morning, police said, adding that a foreign man turned himself to police in Chiba late Sunday.
(Japan Today)
Jun 25
Tokyo Metropolitan Police have busted two casinos operating illegally in Shinjuku Ward that are believed to have funded organized crime, reports the Sankei Shimbun
(tokyoreporter.com)
Jun 24
Police have arrested the president of a bankrupt rental kimono firm for allegedly swindling hundreds of thousands of dollars in bank loans.
(NHK)
Jun 24
As Airbnb home-sharers in Japan quit the market in droves, following a new law that considerably increases red tape, their search for a smooth exit has brought a surge in new businesses.
(Nikkei)
Jun 24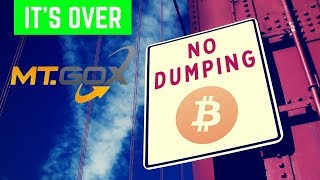 Things may be looking up for creditors of Mt. Gox, which was the world's biggest bitcoin exchange before going in flames after saying thousands of bitcoins had disappeared.
(Japan Times)
Jun 24
A railway operator in western Japan has invited people to ride a new sightseeing train that links Tottori and Shimane prefectures on the Japan Sea coast.
(NHK)
---