Tochigi Prefectural Police have arrested a 28-year-old man suspect in the molestation of multiple women in Utsunomiya City, reports TBS News.
At around 8:00 p.m. on July 12, Tomoyasu Koike, a construction worker, allegedly grabbed a 23-year-old female beauty stylist from behind as she commuted home in the Motoimaizumi area. He then allegedly covered her mouth while fondling her chest.
Koike, who has been charged with indecent assault, has declined to comment on the allegations, according to the Utsunomiya Higashi Police Station.
The suspect became a person of interest after police drew up a portrait based on accounts of eyewitnesses and the victim.
Police are investigating whether Koike was also behind a number of similar incidents that have taken place in the same general area since 2014.
美容師女性にわいせつ行為容疑、とび職の男を逮捕 美容師の女性にわいせつな行為をしたとして、とび職の男が逮捕されました。  逮捕されたのは、宇都宮市のとび職・小池友康容疑者(28)で、今月12日夜、宇都宮市・元今泉の路上で、帰宅途中だった美容師の女性(23)の背後から抱きつき口をふさいだうえ、胸を触るなどわいせつな行為をした疑いが持たれています。警察は、小池容疑者の認否について明らかにしていません。
Jun 25
Senegal twice took the lead. Japan tied it up both times.
(Japan Times)
Jun 25
There were multiple reports of whale sightings in Tokyo Bay on Sunday, following many others in recent days.
(NHK)
Jun 25
Tokyo police have arrested a man on suspicion of breaking a restraining order he was given for stalking the actress Momoko Kikuchi.
(NHK)
Jun 25
Japan Railway companies plan to begin offering free Wi-Fi on all Shinkansen lines during the current fiscal year that ends in March.
(NHK)
Jun 24
Police have arrested the president of a bankrupt rental kimono firm for allegedly swindling hundreds of thousands of dollars in bank loans.
(NHK)
Jun 24
As Airbnb home-sharers in Japan quit the market in droves, following a new law that considerably increases red tape, their search for a smooth exit has brought a surge in new businesses.
(Nikkei)
Jun 24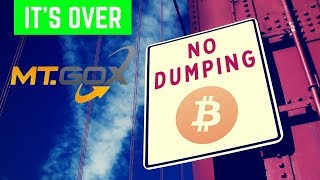 Things may be looking up for creditors of Mt. Gox, which was the world's biggest bitcoin exchange before going in flames after saying thousands of bitcoins had disappeared.
(Japan Times)
Jun 24
A railway operator in western Japan has invited people to ride a new sightseeing train that links Tottori and Shimane prefectures on the Japan Sea coast.
(NHK)
Jun 23
Four cannabis plants have been found in the grounds of an office building for House of Councilors lawmakers in Tokyo, it was learned Friday.
(Jiji)
Jun 23
Police in Tokyo said Friday they have arrested a 37-year-old woman on suspicion of abusing her 4-year-old daughter by pressing a hot frying pan against her back and beating her about the head and face.
(Japan Today)
---