Popular actor Ken Watanabe, 57, has publicly admitted that he had been in an extramarital affair as rumored since earlier this year.
The actor, wearing a gray suit and a black tie, appeared in front of journalists at a press conference in Tokyo on July 15, approximately four months after the news of the affair first broke in tabloid magazine Shukan Bunshun in March.
"Most of what is written in the (Shukan Bunshun) article is true," Watanabe told reporters, after apologizing for taking so long to talk about the matter. "I am deeply sorry for making my fans, supporters and work-related staff worried over my frivolous actions. Above all, I am deeply sorry for having hurt my wife."
The March article, which reported on Watanabe seeing an unnamed 36-year-old Japanese woman in New York, caused a major stir in the Japanese media and a crack in Watanabe's presumably "ideal" marriage with actress Kaho Minami, 53.
Watanabe and Minami have been married since 2005, and have been looked upon as one of the most stable couples in the Japanese show business world, having undergone major health issues together, including Watanabe's battle with leukemia in 2016.
The March article, however, showed Watanabe --- known for his roles in The Last Samurai, Inception and the Broadway musical The King and I --- holding hands with the woman in Central Park in New York. The photo was reportedly taken in mid-February. Other photos showed the two taking a selfie and having dinner at a restaurant.
The magazine also reported that the two had been together for over three years, though Watanabe said that "it wasn't continuing for the entire time," suggesting that they were seeing each other on and off during this time. Watanabe's affair was supposedly taking place in the same time when his wife, Minami, was fighting an early stage of breast cancer that she was diagnosed with in February 2016.
Jun 25
Senegal twice took the lead. Japan tied it up both times.
(Japan Times)
Jun 25
There were multiple reports of whale sightings in Tokyo Bay on Sunday, following many others in recent days.
(NHK)
Jun 25
Tokyo police have arrested a man on suspicion of breaking a restraining order he was given for stalking the actress Momoko Kikuchi.
(NHK)
Jun 25
Japan Railway companies plan to begin offering free Wi-Fi on all Shinkansen lines during the current fiscal year that ends in March.
(NHK)
Jun 24
Police have arrested the president of a bankrupt rental kimono firm for allegedly swindling hundreds of thousands of dollars in bank loans.
(NHK)
Jun 24
As Airbnb home-sharers in Japan quit the market in droves, following a new law that considerably increases red tape, their search for a smooth exit has brought a surge in new businesses.
(Nikkei)
Jun 24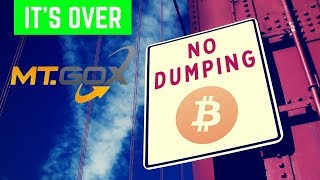 Things may be looking up for creditors of Mt. Gox, which was the world's biggest bitcoin exchange before going in flames after saying thousands of bitcoins had disappeared.
(Japan Times)
Jun 24
A railway operator in western Japan has invited people to ride a new sightseeing train that links Tottori and Shimane prefectures on the Japan Sea coast.
(NHK)
Jun 23
Four cannabis plants have been found in the grounds of an office building for House of Councilors lawmakers in Tokyo, it was learned Friday.
(Jiji)
Jun 23
Police in Tokyo said Friday they have arrested a 37-year-old woman on suspicion of abusing her 4-year-old daughter by pressing a hot frying pan against her back and beating her about the head and face.
(Japan Today)
---