Torrential rain over the weekend has left at least 485 houses flooded in Akita Prefecture and more than 20,000 residents under evacuation orders, the prefectural government said Monday.
No injuries or deaths, however, have been reported, the prefectural government said.
Part of the Akita Shinkansen Line was suspended Monday due to track damage caused by the weather, East Japan Railway Co. (JR East) said.
The Meteorological Agency predicted more intermittent heavy rain and thunder for the Tohoku region and the Hokuriku region along the Sea of Japan coast through Tuesday, due to a stalled rain front.
From Saturday to Sunday, over 300 mm of rain had been observed at multiple locations including the cities of Akita and Yokote.
In Daisen, one of the hardest-hit areas, an evacuation order for about 21,000 people - affecting some 8,200 households - remained in place.
記録的な大雨に見舞われた秋田県では、少なくとも400棟の住宅が水につかるなど被害が広がっています。 秋田県横手市大森町では、土砂崩れや橋の落下で一部の世帯が孤立しています。秋田県は22日から多い所で300ミリを超える雨が降り、雄物川や芋川が氾濫しました。
Feb 21
Seven South Korean women attempted to smuggle gold into Japan late last month by concealing it in their rectums, officials from Aichi Prefecture's Chubu Airport said Tuesday.
(Japan Times)
Feb 21
Tokyo Disney Resort operator Oriental Land will roll out a smartphone app in fiscal 2018 to relieve crowding issues that have frustrated guests at the popular theme park.
(Nikkei)
Feb 21
Tokyo Metropolitan Police have arrested employees at an antiquarian bookstore in Chiyoda Ward over the alleged possession child pornography, a case that is a nationwide first, reports TV Asahi
(tokyoreporter.com)
Feb 20
Fukushima Prefectural Police have arrested a 24-year-old man for allegedly killing his girlfriend, whose body is believed to have been left in their residence in Koriyama City since early this month, reports the Sankei Shimbun
(tokyoreporter.com)
Feb 20
A fighter jet from the US Misawa Airbase in northern Japan developed an engine fire on Tuesday morning and offloaded fuel tanks into a lake.
(NHK)
Feb 20
Investigative sources with the Chiba Prefectural Police have revealed that two men, a woman and a teenage girl arrested after a charred corpse was found in a burned-out residence in Inzai City were living inside a vehicle, reports the Sankei Shimbun
(tokyoreporter.com)
Feb 20
Japan's labor minister has apologized for having provided inaccurate figures to the prime minister in Diet debate on working system reform.
(NHK)
Feb 19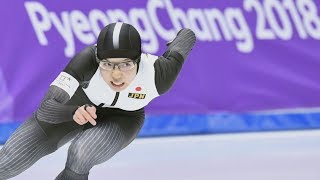 Nao Kodaira won the women's 500-meter speedskating event in the Pyeongchang Olympics on Sunday, becoming the first Japanese woman to win gold in the sport.
(Jiji)
Feb 19
An officer with the Osaka Prefectural Police shot and wounded a 25-year-old man in Miyakojima Ward on Sunday after he refused to drop a knife he was wielding, reports NHK
(tokyoreporter.com)
Feb 18
Tokyo Metropolitan Police have arrested a 26-year-old man for allegedly molesting a teenage girl on a street in Chuo Ward last year, reports Nikkan Sports
(tokyoreporter.com)
---