Liberal Democratic Party lawmaker Eriko Imai, a former member of popular girl band Speed, apologized on Thursday for her reported relationship with a married local assembly member.
"I'm deeply sorry for creating a mess and betraying the trust of those who have supported me," Imai, 33, who was elected to the House of Councillors last year, told reporters at the LDP headquarters.
Imai declined to confirm the report by weekly magazine Shukan Shincho, but said she will later release a statement on the facts.
In the latest edition published Thursday, the weekly reported on the alleged affair between Imai, a divorced mother of a son with hearing impairment, and Ken Hashimoto, a 37-year-old LDP member of the Kobe Municipal Assembly.
不倫疑惑が報道された自民党・今井絵理子参議院議員が取材に答え、「混乱を招いたことをおわびしたい」と謝罪しました。事実関係については、別途、コメントを出すとしています。
Mar 25
Springtime cherry blossoms are drawing crowds of sightseers to the Imperial Palace in central Tokyo.
(NHK)
Mar 25
Two tires of a plane operated by low-cost carrier Peach Aviation Ltd went flat after landing at a southwestern Japanese airport Saturday morning, stranding the aircraft and causing the runway to be closed for over two hours.
(Japan Today)
Mar 25
Japan's High Energy Accelerator Research Organization, or KEK, has put into full operation the SuperKEKB accelerator in search of new physics to solve riddles left by a key theory on elementary particles.
(Jiji)
Mar 25
In Sumo, Yokozuna Grand Champion Kakuryu has won his 4th Emperor's Cup with one day left in the spring tournament.
(NHK)
Mar 25
An 88-year-old woman working as a visiting researcher at a university in Kyoto was conferred a doctorate on Saturday, making her the oldest person to earn such a degree, according to the institution.
(Japan Today)
Mar 25
Local residents and tourists are visiting Kumamoto Castle in southwestern Japan to view cherry blossoms in a picturesque setting.
(NHK)
Mar 24
A host of tourists and work trainees in Japan sought refugee status in Japan last year, fueling a jump in applications.
(Nikkei)
Mar 24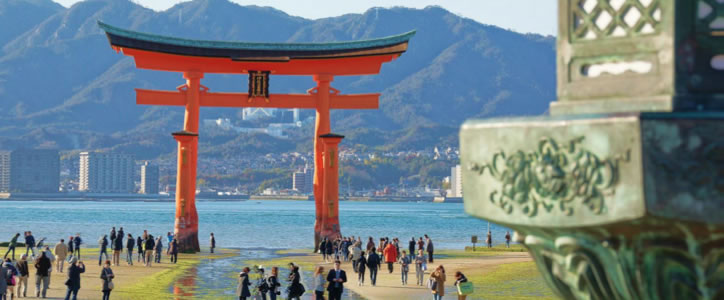 In 2017, Japan attracted a record number of foreign tourists – 28.69 million people which is 19.3% more than in the previous year. Being one of the most beautiful countries in the world, Japan is often listed on people's must-go-to places.
(newsonjapan.com)
Mar 24
Tokyo Metropolitan Police have arrested a 20-year-old man for allegedly assaulting a high school girl in an attempt to steal her underwear in Kita Ward, reports the Sankei Shimbun
(tokyoreporter.com)
Mar 24
The US military has shown to the media for the first time F-35B fighter jets deployed in Japan.
(NHK)
---