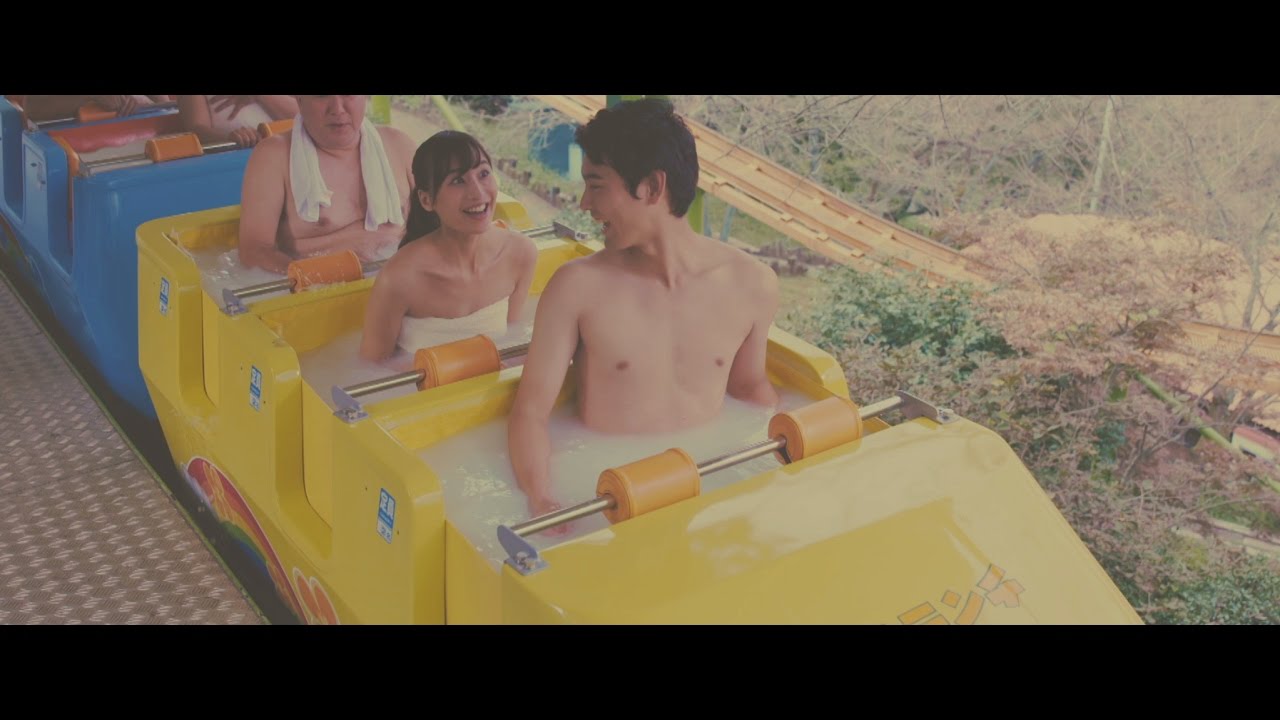 A Japanese city boasting one of the world's largest hot-spring resorts opened a special amusement park on Saturday with a hot-tub merry-go-round and other rides featuring immersion in its famous thermal water.
The "spamusement park" will operate for just three days at the existing Beppu Rakutenchi amusement park in Beppu, Oita prefecture, after the southwestern Japan city successfully raised funds to set up special rides featuring the local hot-spring water.
The attraction became a reality after Beppu mayor Yasuhiro Nagano committed to open such a park in a YouTube video uploaded last November. The local representative pledged to go through with the idea if the video got more than 1 million views, a goal achieved in just three days.
The video's conceptual footage showed men and women of all ages wrapped in towels having fun at a park combining bathing and rides, which was originally an idea to promote tourism in the city.
The roller-coaster was depicted in the video as having seats filled with hot water, but the city opted to use bubbles made from hot-spring ingredients instead of water, due to safety concerns.
The city, which crowdfunded about 82 million yen (25 million baht) for the project, is letting only those who donated a certain amount of money enter. About 12,000 people are expected to ride the park's eight attractions in the three days it is operating, city officials said.
温泉を活用したアトラクションを楽しめる「湯~園地」が29日、大分県別府市の遊園地・別府ラクテンチで実現した。馬車が浴槽になったメリーゴーラウンドなど、8種のアトラクションを用意した。31日まで。
Mar 25
Springtime cherry blossoms are drawing crowds of sightseers to the Imperial Palace in central Tokyo.
(NHK)
Mar 25
Two tires of a plane operated by low-cost carrier Peach Aviation Ltd went flat after landing at a southwestern Japanese airport Saturday morning, stranding the aircraft and causing the runway to be closed for over two hours.
(Japan Today)
Mar 25
Japan's High Energy Accelerator Research Organization, or KEK, has put into full operation the SuperKEKB accelerator in search of new physics to solve riddles left by a key theory on elementary particles.
(Jiji)
Mar 25
In Sumo, Yokozuna Grand Champion Kakuryu has won his 4th Emperor's Cup with one day left in the spring tournament.
(NHK)
Mar 25
An 88-year-old woman working as a visiting researcher at a university in Kyoto was conferred a doctorate on Saturday, making her the oldest person to earn such a degree, according to the institution.
(Japan Today)
Mar 25
Local residents and tourists are visiting Kumamoto Castle in southwestern Japan to view cherry blossoms in a picturesque setting.
(NHK)
Mar 24
A host of tourists and work trainees in Japan sought refugee status in Japan last year, fueling a jump in applications.
(Nikkei)
Mar 24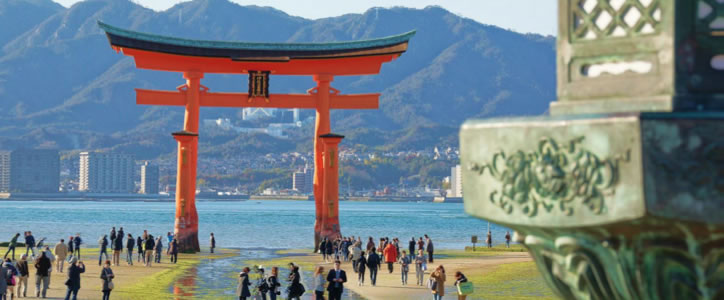 In 2017, Japan attracted a record number of foreign tourists – 28.69 million people which is 19.3% more than in the previous year. Being one of the most beautiful countries in the world, Japan is often listed on people's must-go-to places.
(newsonjapan.com)
Mar 24
Tokyo Metropolitan Police have arrested a 20-year-old man for allegedly assaulting a high school girl in an attempt to steal her underwear in Kita Ward, reports the Sankei Shimbun
(tokyoreporter.com)
Mar 24
The US military has shown to the media for the first time F-35B fighter jets deployed in Japan.
(NHK)
---