The Japanese government was on high alert on Wednesday after an overnight news report that North Korea can now arm its missiles with miniaturized nuclear warheads.
Threats posed by North Korea "have reached the level at which we have to remain vigilant about and properly monitor whether it already possesses (such a warhead) or will soon do so," Defense Minister Itsunori Onodera told reporters.
Japan's newest white paper on defense, published Tuesday, referred to the possibility that North Korea has already succeeded in miniaturizing a nuclear warhead given that the country has already conducted five nuclear tests.
"Just as the white paper says, there is no question (North Korea's nuclear and missile programs) have presented a new threat," the new minister also said.
The Washington Post reported Tuesday that Pyongyang has successfully produced a miniaturized nuclear warhead that can be deployed via a missile, citing a confidential U.S. assessment. The report follows North Korea's launches of two intercontinental ballistic missiles last month.
Oct 23
Voter turnout for single-seat constituencies in Sunday's election for the House of Representatives, the lower chamber of parliament, is projected at around 53.69 pct, the second-lowest in the post-World War II period, a Jiji Press estimate showed Monday.
(Jiji)
Oct 23
Fresh off a decisive election victory, Prime Minister Shinzo Abe pledged Monday to tackle what he called Japan's two national crises: the military threat from North Korea and an aging and shrinking population.
(Japan Today)
Oct 23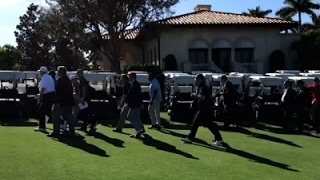 U.S. President Donald Trump on Monday congratulated Prime Minister Shinzo Abe on his ruling camp's big victory in the general election the previous day.
(Japan Today)
Oct 23
Voters across Japan have given Prime Minister Shinzo Abe's Liberal Democratic Party and its coalition partner, Komeito, enough seats to maintain a two-thirds majority in the Lower House.
(NHK)
Oct 23
Hope President Yuriko Koike has conceded defeat and said she has a lot to regret over her party's failure.
(NHK)
Oct 23
After political parties in support of constitutional revision cleared a key threshold of presence in the Japan's House of Representatives in the key election on Sunday, discussions on rewriting the national charter are expected to begin in full swing.
(Jiji)
Oct 19
Senior officials from Japan, the United States, and South Korea have agreed that the 3 countries will put maximum pressure on North Korea for its repeated ballistic missile and nuclear tests.
(NHK)
Oct 19
A Japanese Air Self-Defense Force F-4 fighter jet caught fire as it approached a runway for takeoff for a training flight at an air base in Ibaraki Prefecture, northeast of Tokyo, on Wednesday, the ASDF said.
(Jiji)
Oct 17
Japan's Deputy Prime Minister Taro Aso and US Vice President Mike Pence on Monday confirmed that the 2 countries will coordinate to increase pressure on North Korea.
(NHK)
Oct 17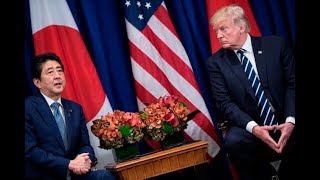 U.S. President Donald Trump will make from Nov. 5 his first visit to Japan since taking office in January on the first leg of his five-nation Asian tour, the White House announced on Monday.
(Jiji)
---