The weather agency has slashed the volcanic alert level for central Japan's Mount Ontake to the lowest notch for the first time in about three years following a September 2014 eruption that left 58 people dead and five missing.
The level 1 alert, designated by the Meteorological Agency on Monday, means the public should keep in mind that the mountain is an active volcano. An entry restriction for areas around the crater will be kept intact, the agency said.
Immediately after the eruption, the alert level for the volcano straddling Nagano and Gifu prefectures was raised from 1 to 3, meaning people should not approach the mountain. It was then lowered to 2 in June 2015, meaning people should not approach the crater.
The agency said the possibility of an eruption has declined because there has been no eruption since October 2014. It also said the judgement was based on its constant monitoring as well as an on-site inspection conducted last month.
"Though (volcanic) activities are declining slowly, they have not returned to the state before the eruption," an agency official said, citing activity still seen in some fumaroles. The official said the alert level could be raised again increased activity is discovered.
Local municipalities will maintain restrictions on hikers - which prohibit climbing above the mountain's ninth station - while pushing safety measures, including the improvement of trails and shelter facilities.
Nov 13
The Imperial Palace grounds in Tokyo will be partially opened to the public early next month for autumn foliage viewing.
(NHK)
Nov 10
Kyoto on Saturday will unveil a trial system that monitors, predicts and manages the flow of visitors to high-demand tourist spots, with the popular fall foliage viewing area in Arashiyama as the system's initial focus.
(Japan Times)
Nov 09
Kyoto, Japan. Think food. Lots of food! That's dining out in the city and Gion is the place to be at night. Tempura, Tofu, Ramen, Wagyu Steaks, Sushi, Sashimi, Sukiyaki, Grilled Fish ... it's endless!
(ONLY in JAPAN)
Nov 09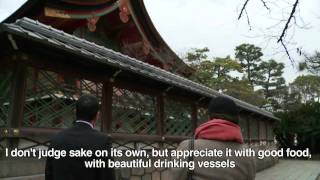 Kyoto, one of the most popular tourist destinations in Japan, is aiming to attract travelers to lesser-known spots to ease "overtourism" that has increased complaints among visitors and local people.
(Japan Today)
Nov 08
The transport ministry will prohibit passengers of all trains in Japan from carrying unpacked knives onto trains from next April under new security measures following a fatal stabbing on a shinkansen bullet train in June, officials said Tuesday.
(Japan Today)
Nov 07
Tokyo Electric Power Company Holdings Inc. has launched an English-language online virtual tour of the interior of the crippled Fukushima No. 1 power plant, allowing website visitors to check the progress of decommissioning work following the 2011 meltdowns --- one of the world's worst nuclear crises.
(Japan Times)
Nov 05
Local residents and tourists have flocked to a traditional autumn festival featuring colorful floats parading through Karatsu City, southwestern Japan.
(NHK)
Nov 02
Kyoto's Minamiza Theater, famed for Kabuki, reopened Thursday after around two years and nine months during which it was reinforced against earthquakes.
(Kyodo)
Nov 01
Tokyo's famous Shibuya district was flooded by costume-clad Halloween revelers on Wednesday, forcing police to dispatch several hundred officers in preparation for a possible repeat of the past weekend's antisocial behavior.
(Kyodo)
Oct 30
Far out to sea from the city of Tokyo, over 1,000 kilometers away are Tokyo's hidden islands called the Ogasawaras. Few tourists have ever heard of them. It's off the tourist radar.
(ONLY in JAPAN)
---