The Tokyo metropolitan government on Wednesday announced an agreement to use more lottery sales revenues to cover 34-billion-yen costs for 2020 Tokyo Olympic and Paralympic events that will be held outside the capital.
The agreement, reached among the metropolitan government, eight prefectural governments and four ordinance-designated big cities, effectively puts an end to the issue of how to share the costs for the 2020 Games.
In line with the deal, the 13 local governments, all of which host 2020 Games events, jointly made a request for an additional allocation of 22.4 billion yen from lottery revenues to cover the costs, on top of the 11.6 billion yen that had already been earmarked.
The extra allocation is expected to be approved in October at a meeting of the national management body for municipal lotteries.
According to the metropolitan government, 30 billion of the 34 billion yen will be used for the events outside Tokyo and the remaining 4 billion yen for the torch relays.
2020年東京オリンピック・パラリンピックの地方開催分の大会経費など340億円について、宝くじの売り上げを充てることで関係する自治体が合意しました。 2020年東京大会では東京都以外の8道県でも協議が行われます。
Jun 25
There were multiple reports of whale sightings in Tokyo Bay on Sunday, following many others in recent days.
(NHK)
Jun 25
Tokyo police have arrested a man on suspicion of breaking a restraining order he was given for stalking the actress Momoko Kikuchi.
(NHK)
Jun 24
Police have arrested the president of a bankrupt rental kimono firm for allegedly swindling hundreds of thousands of dollars in bank loans.
(NHK)
Jun 23
Four cannabis plants have been found in the grounds of an office building for House of Councilors lawmakers in Tokyo, it was learned Friday.
(Jiji)
Jun 23
Police in Tokyo said Friday they have arrested a 37-year-old woman on suspicion of abusing her 4-year-old daughter by pressing a hot frying pan against her back and beating her about the head and face.
(Japan Today)
Jun 23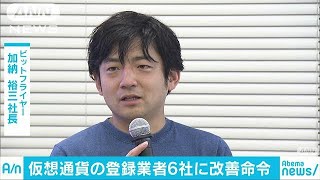 Japan's Financial Services Agency on Friday slapped a business improvement order on bitFlyer Inc., the country's largest cryptocurrency exchange operator, citing flaws in its measures against money laundering and its internal control system.
(Jiji)
Jun 23
Chiba Prefectural Police have arrested the principal of a special night school in Kamagaya City for allegedly trespassing into a toilet at the institution to take illicit photographs, reports the Sankei Shimbun
(tokyoreporter.comt)
Jun 23
A lawmaker from the ruling Liberal Democratic Party has apologized for jeering at a cancer sufferer during a parliamentary hearing on the dangers of secondhand smoke.
(Jiji)
Jun 23
Japan Airlines Co. on Friday kicked off flights of a passenger jet featuring Mickey Mouse and other Disney characters to mark the 35th anniversary of the opening of Tokyo Disney Resort.
(Japan Times)
Jun 22
Japan's national space agency says its probe, "Hayabusa2", has less than a week to go before reaching the orbit of the asteroid Ryugu.
(NHK)
---