The Tokyo metropolitan government on Wednesday announced an agreement to use more lottery sales revenues to cover 34-billion-yen costs for 2020 Tokyo Olympic and Paralympic events that will be held outside the capital.
The agreement, reached among the metropolitan government, eight prefectural governments and four ordinance-designated big cities, effectively puts an end to the issue of how to share the costs for the 2020 Games.
In line with the deal, the 13 local governments, all of which host 2020 Games events, jointly made a request for an additional allocation of 22.4 billion yen from lottery revenues to cover the costs, on top of the 11.6 billion yen that had already been earmarked.
The extra allocation is expected to be approved in October at a meeting of the national management body for municipal lotteries.
According to the metropolitan government, 30 billion of the 34 billion yen will be used for the events outside Tokyo and the remaining 4 billion yen for the torch relays.
2020年東京オリンピック・パラリンピックの地方開催分の大会経費など340億円について、宝くじの売り上げを充てることで関係する自治体が合意しました。 2020年東京大会では東京都以外の8道県でも協議が行われます。
Feb 20
Fukushima Prefectural Police have arrested a 24-year-old man for allegedly killing his girlfriend, whose body is believed to have been left in their residence in Koriyama City since early this month, reports the Sankei Shimbun
(tokyoreporter.com)
Feb 20
A fighter jet from the US Misawa Airbase in northern Japan developed an engine fire on Tuesday morning and offloaded fuel tanks into a lake.
(NHK)
Feb 20
Investigative sources with the Chiba Prefectural Police have revealed that two men, a woman and a teenage girl arrested after a charred corpse was found in a burned-out residence in Inzai City were living inside a vehicle, reports the Sankei Shimbun
(tokyoreporter.com)
Feb 20
Japan's labor minister has apologized for having provided inaccurate figures to the prime minister in Diet debate on working system reform.
(NHK)
Feb 19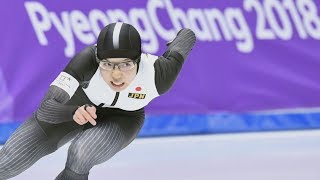 Nao Kodaira won the women's 500-meter speedskating event in the Pyeongchang Olympics on Sunday, becoming the first Japanese woman to win gold in the sport.
(Jiji)
Feb 19
An officer with the Osaka Prefectural Police shot and wounded a 25-year-old man in Miyakojima Ward on Sunday after he refused to drop a knife he was wielding, reports NHK
(tokyoreporter.com)
Feb 18
Tokyo Metropolitan Police have arrested a 26-year-old man for allegedly molesting a teenage girl on a street in Chuo Ward last year, reports Nikkan Sports
(tokyoreporter.com)
Feb 16
Tokyo Metropolitan Police have arrested four persons, including an organized crime member, over the alleged smuggling of more than 100 kilograms of marijuana inside wooden doors, reports NHK.
(tokyoreporter.com)
Feb 15
The education ministry released a draft Wednesday of revised curriculum guidelines for high schools, including the introduction of comprehensive history and public affairs as new compulsory subjects.
(Japan Times)
Feb 15
Officials with East Japan Railway Company say a metal part that went missing from a Shinkansen bullet train has been found. They say the problem did not disrupt services or cause any injuries.
(NHK)
---