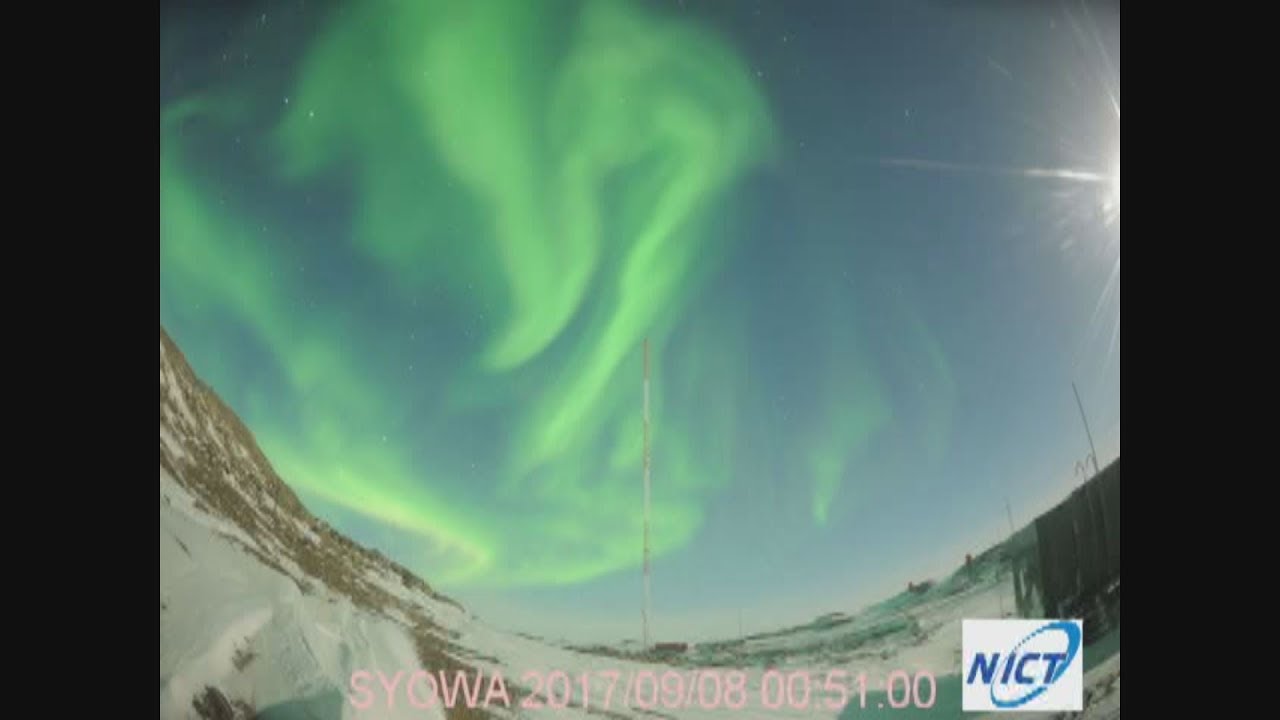 Scientists say the disruptions in the Earth's magnetic field caused by charged particles from the sun have passed their peak. But they are calling for continued caution for few more days as there could be more explosions on the surface of the sun.
Solar flares -- large eruptions in dark spots on the sun -- have taken place several times this month.
A large-scale solar flare occurred shortly before 9:00 PM, Japan Time, on Wednesday, for the first time since 2006.
Japan's National Institute of Information and Communications Technology says charged particles and shock waves released by the latest eruption reached Earth from 8 to 9 AM on Friday.
The institute says disruptions in the magnetic field peaked from 9 to 12 AM on Friday, and will gradually recede.
The scientists say they confirmed a margin of error several meters longer than usual for GPS data at the Geospatial Information Authority of Japan.
The institute's Director Mamoru Ishii is calling for continued caution until Saturday or so. He is warning of another possible solar flare as well.
Scientists say the latest flares have no impact on human health.
通信機器に障害が出る恐れがあるということです。 国立研究開発法人「情報通信研究機構」によりますと、6日午後9時ごろ、太陽で通常の1000倍の爆発が観測されました。太陽の大規模な爆発は11年ぶりです。
Feb 20
Fukushima Prefectural Police have arrested a 24-year-old man for allegedly killing his girlfriend, whose body is believed to have been left in their residence in Koriyama City since early this month, reports the Sankei Shimbun
(tokyoreporter.com)
Feb 20
A fighter jet from the US Misawa Airbase in northern Japan developed an engine fire on Tuesday morning and offloaded fuel tanks into a lake.
(NHK)
Feb 20
Investigative sources with the Chiba Prefectural Police have revealed that two men, a woman and a teenage girl arrested after a charred corpse was found in a burned-out residence in Inzai City were living inside a vehicle, reports the Sankei Shimbun
(tokyoreporter.com)
Feb 20
Japan's labor minister has apologized for having provided inaccurate figures to the prime minister in Diet debate on working system reform.
(NHK)
Feb 19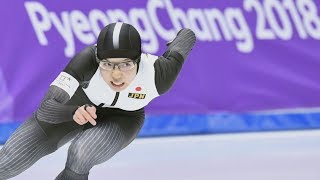 Nao Kodaira won the women's 500-meter speedskating event in the Pyeongchang Olympics on Sunday, becoming the first Japanese woman to win gold in the sport.
(Jiji)
Feb 19
An officer with the Osaka Prefectural Police shot and wounded a 25-year-old man in Miyakojima Ward on Sunday after he refused to drop a knife he was wielding, reports NHK
(tokyoreporter.com)
Feb 18
Tokyo Metropolitan Police have arrested a 26-year-old man for allegedly molesting a teenage girl on a street in Chuo Ward last year, reports Nikkan Sports
(tokyoreporter.com)
Feb 16
Tokyo Metropolitan Police have arrested four persons, including an organized crime member, over the alleged smuggling of more than 100 kilograms of marijuana inside wooden doors, reports NHK.
(tokyoreporter.com)
Feb 15
The education ministry released a draft Wednesday of revised curriculum guidelines for high schools, including the introduction of comprehensive history and public affairs as new compulsory subjects.
(Japan Times)
Feb 15
Officials with East Japan Railway Company say a metal part that went missing from a Shinkansen bullet train has been found. They say the problem did not disrupt services or cause any injuries.
(NHK)
---