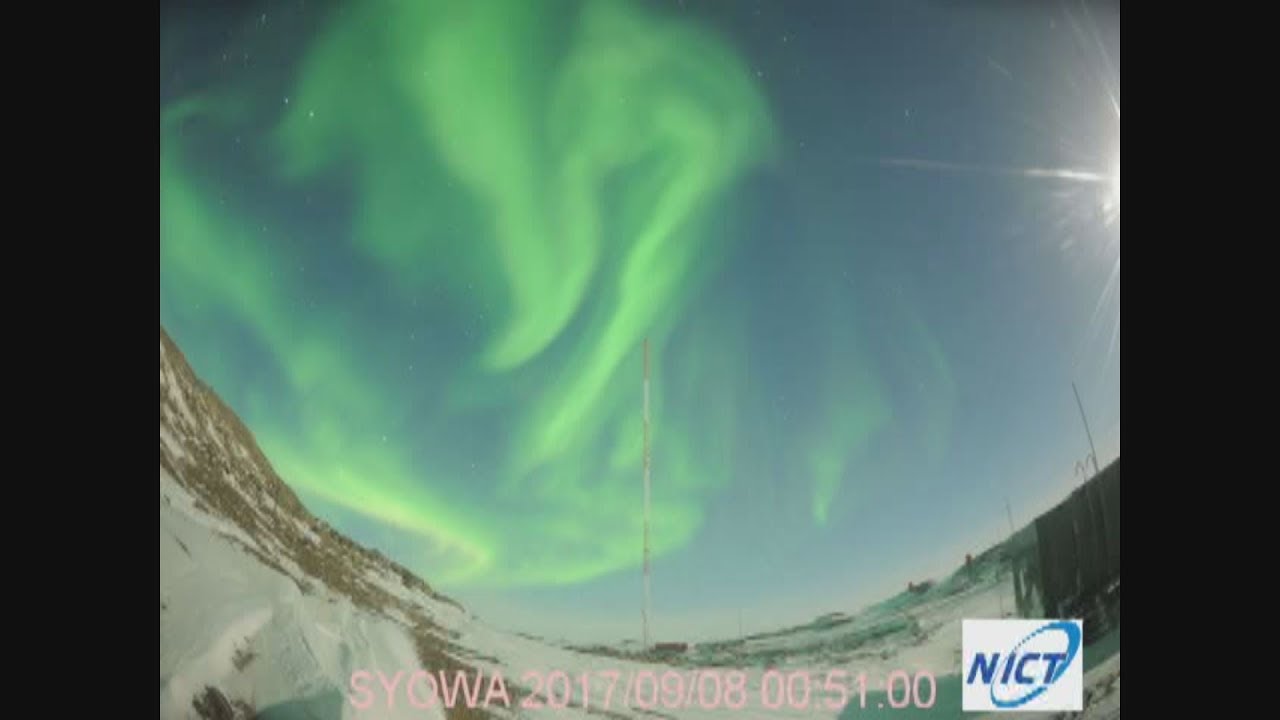 Scientists say the disruptions in the Earth's magnetic field caused by charged particles from the sun have passed their peak. But they are calling for continued caution for few more days as there could be more explosions on the surface of the sun.
Solar flares -- large eruptions in dark spots on the sun -- have taken place several times this month.
A large-scale solar flare occurred shortly before 9:00 PM, Japan Time, on Wednesday, for the first time since 2006.
Japan's National Institute of Information and Communications Technology says charged particles and shock waves released by the latest eruption reached Earth from 8 to 9 AM on Friday.
The institute says disruptions in the magnetic field peaked from 9 to 12 AM on Friday, and will gradually recede.
The scientists say they confirmed a margin of error several meters longer than usual for GPS data at the Geospatial Information Authority of Japan.
The institute's Director Mamoru Ishii is calling for continued caution until Saturday or so. He is warning of another possible solar flare as well.
Scientists say the latest flares have no impact on human health.
通信機器に障害が出る恐れがあるということです。 国立研究開発法人「情報通信研究機構」によりますと、6日午後9時ごろ、太陽で通常の1000倍の爆発が観測されました。太陽の大規模な爆発は11年ぶりです。
Jun 25
There were multiple reports of whale sightings in Tokyo Bay on Sunday, following many others in recent days.
(NHK)
Jun 25
Tokyo police have arrested a man on suspicion of breaking a restraining order he was given for stalking the actress Momoko Kikuchi.
(NHK)
Jun 24
Police have arrested the president of a bankrupt rental kimono firm for allegedly swindling hundreds of thousands of dollars in bank loans.
(NHK)
Jun 23
Four cannabis plants have been found in the grounds of an office building for House of Councilors lawmakers in Tokyo, it was learned Friday.
(Jiji)
Jun 23
Police in Tokyo said Friday they have arrested a 37-year-old woman on suspicion of abusing her 4-year-old daughter by pressing a hot frying pan against her back and beating her about the head and face.
(Japan Today)
Jun 23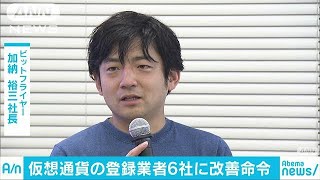 Japan's Financial Services Agency on Friday slapped a business improvement order on bitFlyer Inc., the country's largest cryptocurrency exchange operator, citing flaws in its measures against money laundering and its internal control system.
(Jiji)
Jun 23
Chiba Prefectural Police have arrested the principal of a special night school in Kamagaya City for allegedly trespassing into a toilet at the institution to take illicit photographs, reports the Sankei Shimbun
(tokyoreporter.comt)
Jun 23
A lawmaker from the ruling Liberal Democratic Party has apologized for jeering at a cancer sufferer during a parliamentary hearing on the dangers of secondhand smoke.
(Jiji)
Jun 23
Japan Airlines Co. on Friday kicked off flights of a passenger jet featuring Mickey Mouse and other Disney characters to mark the 35th anniversary of the opening of Tokyo Disney Resort.
(Japan Times)
Jun 22
Japan's national space agency says its probe, "Hayabusa2", has less than a week to go before reaching the orbit of the asteroid Ryugu.
(NHK)
---