strong earthquake has struck Akita Prefecture in northern Japan. Japan's Meteorological Agency says a quake with an estimated magnitude of 5.2 occurred around 10:23 PM Japan Time on Friday. It says there is no risk of a tsunami.
Officials say the quake was focused in southern Akita Prefecture, 9 kilometers below the ground's surface.
Tremors with an intensity level of 5-plus on the Japanese scale of 0 to 7 were recorded in Daisen City in Akita Prefecture. The intensity level of 4 was observed in Senboku City in the same prefecture.
Meanwhile, intensity levels ranging from 1 to 3 were recorded across the Tohoku region, Hokkaido in the north,and in Niigata Prefecture on the Sea of Japan coast.
Local authorities say so far there are no reports of major damage in Akita Prefecture.
8日午後10時すぎ、秋田県で震度5強の地震がありました。この地震による津波の心配はありません。 午後10時23分、秋田県で最大震度5強の地震がありました。気象庁によりますと、震源地は秋田県内陸南部で震源の深さは10キロ、地震の規模を示すマグニチュードは5.3と推定されます。
Jun 25
Senegal twice took the lead. Japan tied it up both times.
(Japan Times)
Jun 25
There were multiple reports of whale sightings in Tokyo Bay on Sunday, following many others in recent days.
(NHK)
Jun 25
Tokyo police have arrested a man on suspicion of breaking a restraining order he was given for stalking the actress Momoko Kikuchi.
(NHK)
Jun 25
Japan Railway companies plan to begin offering free Wi-Fi on all Shinkansen lines during the current fiscal year that ends in March.
(NHK)
Jun 24
Police have arrested the president of a bankrupt rental kimono firm for allegedly swindling hundreds of thousands of dollars in bank loans.
(NHK)
Jun 24
As Airbnb home-sharers in Japan quit the market in droves, following a new law that considerably increases red tape, their search for a smooth exit has brought a surge in new businesses.
(Nikkei)
Jun 24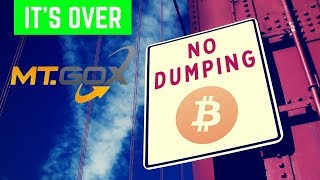 Things may be looking up for creditors of Mt. Gox, which was the world's biggest bitcoin exchange before going in flames after saying thousands of bitcoins had disappeared.
(Japan Times)
Jun 24
A railway operator in western Japan has invited people to ride a new sightseeing train that links Tottori and Shimane prefectures on the Japan Sea coast.
(NHK)
Jun 23
Four cannabis plants have been found in the grounds of an office building for House of Councilors lawmakers in Tokyo, it was learned Friday.
(Jiji)
Jun 23
Police in Tokyo said Friday they have arrested a 37-year-old woman on suspicion of abusing her 4-year-old daughter by pressing a hot frying pan against her back and beating her about the head and face.
(Japan Today)
---