A worker dismantling tanks at Japan's wrecked Fukushima Daiichi nuclear plant was found to have been exposed to a small amount of radiation during a routine safety check on Friday, plant operator Tokyo Electric Power Co (TEPCO) said.
Radiation was detected in nasal cavities of the worker, an unidentified man in his 30s, a TEPCO spokesman said on Friday. The company estimated the amount of radiation at up to 0.010 millisieverts - less than a typical chest X-ray of 0.05 millisieverts - and said it did not pose an immediate health risk.
Reported radiation exposure incidents have been rare during work to clean up the plant, devastated by the March 11, 2011 magnitude 9 earthquake and tsunami that left nearly 16,000 people confirmed dead, with more than 2,000 officially unaccounted for.
福島第一原発でタンクの解体作業をしていた30代の男性作業員が、放射性物質を体の中に取り込む内部被ばくしました。 内部被ばくしたのは、汚染水を保管していたタンクの解体作業をしていた30代の男性作業員です。
Jun 25
There were multiple reports of whale sightings in Tokyo Bay on Sunday, following many others in recent days.
(NHK)
Jun 25
Tokyo police have arrested a man on suspicion of breaking a restraining order he was given for stalking the actress Momoko Kikuchi.
(NHK)
Jun 24
Police have arrested the president of a bankrupt rental kimono firm for allegedly swindling hundreds of thousands of dollars in bank loans.
(NHK)
Jun 23
Four cannabis plants have been found in the grounds of an office building for House of Councilors lawmakers in Tokyo, it was learned Friday.
(Jiji)
Jun 23
Police in Tokyo said Friday they have arrested a 37-year-old woman on suspicion of abusing her 4-year-old daughter by pressing a hot frying pan against her back and beating her about the head and face.
(Japan Today)
Jun 23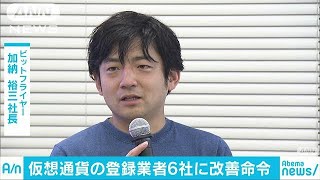 Japan's Financial Services Agency on Friday slapped a business improvement order on bitFlyer Inc., the country's largest cryptocurrency exchange operator, citing flaws in its measures against money laundering and its internal control system.
(Jiji)
Jun 23
Chiba Prefectural Police have arrested the principal of a special night school in Kamagaya City for allegedly trespassing into a toilet at the institution to take illicit photographs, reports the Sankei Shimbun
(tokyoreporter.comt)
Jun 23
A lawmaker from the ruling Liberal Democratic Party has apologized for jeering at a cancer sufferer during a parliamentary hearing on the dangers of secondhand smoke.
(Jiji)
Jun 23
Japan Airlines Co. on Friday kicked off flights of a passenger jet featuring Mickey Mouse and other Disney characters to mark the 35th anniversary of the opening of Tokyo Disney Resort.
(Japan Times)
Jun 22
Japan's national space agency says its probe, "Hayabusa2", has less than a week to go before reaching the orbit of the asteroid Ryugu.
(NHK)
---