Prime Minister Shinzo Abe on Monday called for boosting the country's defenses in the face of North Korean threats, warning that Tokyo needs to be able to protect itself.
Abe has long advocated a stiffening of Japan's military posture, despite the pacifist nature of the Constitution.
In a speech to senior officers of the Self-Defense Forces, Abe said: "No one else will protect you if you don't have the mindset of protecting yourself."
"We have to take all appropriate measures against (incidents such as) North Korea's missile launch over Japan," added the prime minister, who said he had asked his defense minister to draw up a blueprint for a medium-term defense strategy.
Abe, who moved quickly after the election of Donald Trump to keep the U.S. president close, said that "strengthening the Japan-U.S. alliance is vital" to ensure regional stability.
"We have to deter North Korea's repeated provocative acts," he said, noting recent joint drills with the United States in the Sea of Japan and defense cooperation with like-minded countries including Australia.
安倍総理大臣は自衛隊の幹部を前に訓示し、北朝鮮が挑発行為を繰り返していることを受け、アメリカと協力して防衛体制などを強化する考えを強調しました。 安倍総理大臣:「北朝鮮が挑発行為を繰り返すなか、その脅威を抑止しなければならない。
Jun 25
Senegal twice took the lead. Japan tied it up both times.
(Japan Times)
Jun 25
There were multiple reports of whale sightings in Tokyo Bay on Sunday, following many others in recent days.
(NHK)
Jun 25
Tokyo police have arrested a man on suspicion of breaking a restraining order he was given for stalking the actress Momoko Kikuchi.
(NHK)
Jun 25
Japan Railway companies plan to begin offering free Wi-Fi on all Shinkansen lines during the current fiscal year that ends in March.
(NHK)
Jun 24
Police have arrested the president of a bankrupt rental kimono firm for allegedly swindling hundreds of thousands of dollars in bank loans.
(NHK)
Jun 24
As Airbnb home-sharers in Japan quit the market in droves, following a new law that considerably increases red tape, their search for a smooth exit has brought a surge in new businesses.
(Nikkei)
Jun 24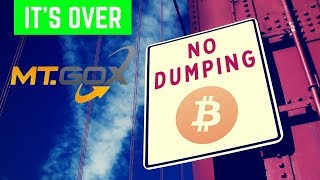 Things may be looking up for creditors of Mt. Gox, which was the world's biggest bitcoin exchange before going in flames after saying thousands of bitcoins had disappeared.
(Japan Times)
Jun 24
A railway operator in western Japan has invited people to ride a new sightseeing train that links Tottori and Shimane prefectures on the Japan Sea coast.
(NHK)
Jun 23
Four cannabis plants have been found in the grounds of an office building for House of Councilors lawmakers in Tokyo, it was learned Friday.
(Jiji)
Jun 23
Police in Tokyo said Friday they have arrested a 37-year-old woman on suspicion of abusing her 4-year-old daughter by pressing a hot frying pan against her back and beating her about the head and face.
(Japan Today)
---