Prime Minister Shinzo Abe on Monday called for boosting the country's defenses in the face of North Korean threats, warning that Tokyo needs to be able to protect itself.
Abe has long advocated a stiffening of Japan's military posture, despite the pacifist nature of the Constitution.
In a speech to senior officers of the Self-Defense Forces, Abe said: "No one else will protect you if you don't have the mindset of protecting yourself."
"We have to take all appropriate measures against (incidents such as) North Korea's missile launch over Japan," added the prime minister, who said he had asked his defense minister to draw up a blueprint for a medium-term defense strategy.
Abe, who moved quickly after the election of Donald Trump to keep the U.S. president close, said that "strengthening the Japan-U.S. alliance is vital" to ensure regional stability.
"We have to deter North Korea's repeated provocative acts," he said, noting recent joint drills with the United States in the Sea of Japan and defense cooperation with like-minded countries including Australia.
安倍総理大臣は自衛隊の幹部を前に訓示し、北朝鮮が挑発行為を繰り返していることを受け、アメリカと協力して防衛体制などを強化する考えを強調しました。 安倍総理大臣:「北朝鮮が挑発行為を繰り返すなか、その脅威を抑止しなければならない。
Feb 20
It was in December 2016 that casino gambling was first legalised throughout Japan, finally putting an end to a 15-year hiatus during which politicians basically argued with each other.
(newsonjapan.com)
Feb 20
Fukushima Prefectural Police have arrested a 24-year-old man for allegedly killing his girlfriend, whose body is believed to have been left in their residence in Koriyama City since early this month, reports the Sankei Shimbun
(tokyoreporter.com)
Feb 20
A fighter jet from the US Misawa Airbase in northern Japan developed an engine fire on Tuesday morning and offloaded fuel tanks into a lake.
(NHK)
Feb 20
Investigative sources with the Chiba Prefectural Police have revealed that two men, a woman and a teenage girl arrested after a charred corpse was found in a burned-out residence in Inzai City were living inside a vehicle, reports the Sankei Shimbun
(tokyoreporter.com)
Feb 20
Japan's labor minister has apologized for having provided inaccurate figures to the prime minister in Diet debate on working system reform.
(NHK)
Feb 20
Kanagawa Prefectural Police have arrested a 28-year-old man after a missing elementary school girl and another girl were found in his residence in Kawasaki City, reports TV Asahi
(tokyoreporter.com)
Feb 20
The former chairman of Sekisui House was ousted after his attempt to remove a sitting president over a land scam backfired, resulting in a stunning boardroom coup by his protege, The Nikkei has learned.
(Nikkei)
Feb 19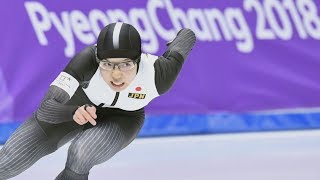 Nao Kodaira won the women's 500-meter speedskating event in the Pyeongchang Olympics on Sunday, becoming the first Japanese woman to win gold in the sport.
(Jiji)
Feb 19
An officer with the Osaka Prefectural Police shot and wounded a 25-year-old man in Miyakojima Ward on Sunday after he refused to drop a knife he was wielding, reports NHK
(tokyoreporter.com)
Feb 19
Figure skating star Yuzuru Hanyu said he took painkillers while competing to win the men's singles title at the Pyeongchang Olympics, revealing that he has not yet recovered from his right ankle injury.
(the-japan-news.com)
---