Further consolidation among Japan's regional banks is inevitable given the rapidly aging population and ultralow interest rates, according to an adviser to the Financial Services Agency.
The Bank of Japan's radical stimulus program, which has pushed interest rates to near or below zero, is severely cutting into bank profits and could destabilize the sector in the not so distant future, said FSA adviser Naoki Ohgo.
"There are only a handful of regional banks successfully making money in niche areas," while many others are struggling to find new business models, Ohgo said in an interview Friday.
More regional banks should consolidate not only to cut costs, but also to restructure their businesses and boost profitability, he said.
"Consolidation is inevitable and a good thing," Ohgo said.
The remarks are one of the most blunt warnings among financial regulators of the dire prospects for Japan's crowded regional banking sector, underscoring the challenges smaller banks face in surviving a business environment made difficult by years of ultralow interest rates.
"There's not much time left" for regional banks to take steps to survive the graying of society and dwindling margins, said Ohgo, a private consultant who also advises several local governments.
Unless regional banks boost profitability, it "might not take long" for prolonged ultraeasy policy to destabilize the banking sector, he said.
Ohgo is a close associate of FSA Commissioner Nobuchika Mori, who has called for speedier banking-sector reform and is considered a candidate for BOJ governor.
Jun 25
Senegal twice took the lead. Japan tied it up both times.
(Japan Times)
Jun 25
There were multiple reports of whale sightings in Tokyo Bay on Sunday, following many others in recent days.
(NHK)
Jun 25
Tokyo police have arrested a man on suspicion of breaking a restraining order he was given for stalking the actress Momoko Kikuchi.
(NHK)
Jun 25
Japan Railway companies plan to begin offering free Wi-Fi on all Shinkansen lines during the current fiscal year that ends in March.
(NHK)
Jun 24
Police have arrested the president of a bankrupt rental kimono firm for allegedly swindling hundreds of thousands of dollars in bank loans.
(NHK)
Jun 24
As Airbnb home-sharers in Japan quit the market in droves, following a new law that considerably increases red tape, their search for a smooth exit has brought a surge in new businesses.
(Nikkei)
Jun 24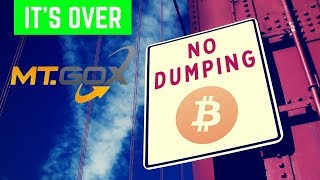 Things may be looking up for creditors of Mt. Gox, which was the world's biggest bitcoin exchange before going in flames after saying thousands of bitcoins had disappeared.
(Japan Times)
Jun 24
A railway operator in western Japan has invited people to ride a new sightseeing train that links Tottori and Shimane prefectures on the Japan Sea coast.
(NHK)
Jun 23
Four cannabis plants have been found in the grounds of an office building for House of Councilors lawmakers in Tokyo, it was learned Friday.
(Jiji)
Jun 23
Police in Tokyo said Friday they have arrested a 37-year-old woman on suspicion of abusing her 4-year-old daughter by pressing a hot frying pan against her back and beating her about the head and face.
(Japan Today)
---