Japanese said Monday it would sell off another chunk of the country's massive postal service in a share sale that could raise up to 1.4 trillion yen.
Tokyo said it would sell up to 990 million shares in Japan Post, or about 22 percent of its outstanding shares, the finance ministry said in a statement.
The sale could raise 1.4 trillion yen based on Monday's closing price of 1,321 yen. The sale price will be decided sometime between September 25 and 27, it added.
After years of delays, 1.43 trillion yen was raised in an initial public offering in late 2015 that included shares in Japan Post's banking and insurance units.
The bulk of proceeds from selling shares in the government-owned behemoth were earmarked for reconstruction efforts after Japan's 2011 quake-tsunami disaster.
The earlier sale came amid hopes starting to privatise what is effectively the world's biggest bank by deposits could boost investor sentiment and spur efforts to cut red tape in Japan's highly regulated economy.
The sprawling postal group has a network of some 24,000 bureaux across the nation and sits on assets worth more than 290 trillion yen.
財務省は11日午後、政府が持っている日本郵政の株式を追加売却すると発表しました。売却額は約1兆3000億円です。収入は東日本大震災の復興財源に充てられますが、北朝鮮情勢などで株価が低迷した場合、売却する株数が減る可能性もあります。
Jun 25
Senegal twice took the lead. Japan tied it up both times.
(Japan Times)
Jun 25
There were multiple reports of whale sightings in Tokyo Bay on Sunday, following many others in recent days.
(NHK)
Jun 25
Tokyo police have arrested a man on suspicion of breaking a restraining order he was given for stalking the actress Momoko Kikuchi.
(NHK)
Jun 25
Japan Railway companies plan to begin offering free Wi-Fi on all Shinkansen lines during the current fiscal year that ends in March.
(NHK)
Jun 24
Police have arrested the president of a bankrupt rental kimono firm for allegedly swindling hundreds of thousands of dollars in bank loans.
(NHK)
Jun 24
As Airbnb home-sharers in Japan quit the market in droves, following a new law that considerably increases red tape, their search for a smooth exit has brought a surge in new businesses.
(Nikkei)
Jun 24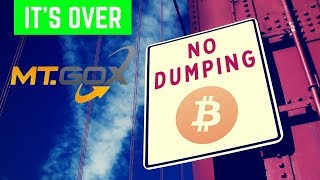 Things may be looking up for creditors of Mt. Gox, which was the world's biggest bitcoin exchange before going in flames after saying thousands of bitcoins had disappeared.
(Japan Times)
Jun 24
A railway operator in western Japan has invited people to ride a new sightseeing train that links Tottori and Shimane prefectures on the Japan Sea coast.
(NHK)
Jun 23
Four cannabis plants have been found in the grounds of an office building for House of Councilors lawmakers in Tokyo, it was learned Friday.
(Jiji)
Jun 23
Police in Tokyo said Friday they have arrested a 37-year-old woman on suspicion of abusing her 4-year-old daughter by pressing a hot frying pan against her back and beating her about the head and face.
(Japan Today)
---