A male police sergeant was re-arrested for allegedly leaking investigation details to an acquaintance following his previous arrest for allegedly buying marijuana from the same person, reports TBS News .
Hokkaido Prefectural Police re-arrested Keita Yamamoto, a 35-year-old sergeant at the Hakodate-Nishi Police Station, on suspicion of violating the Local Officials law for telling his male acquaintance that a vehicle tailing the acquaintance was a police vehicle, NHK reported (Sept. 8).
The acquaintance asked Yamamoto to check the owner of a car that had been following him, police said, without revealing whether Yamamoto has admitted to the charges.
Yamamoto's acquaintance was being tailed as part of a different ongoing investigation, police said.
Yamamoto was previously arrested in August for buying 20,000 yen worth of cannabis and what appeared to be other illegal drugs from the same acquaintance at Yamamoto's residence in February, police said.
Police are investigating the details of the leak, adding that the pair have been friends since high school.
Jun 25
Senegal twice took the lead. Japan tied it up both times.
(Japan Times)
Jun 25
There were multiple reports of whale sightings in Tokyo Bay on Sunday, following many others in recent days.
(NHK)
Jun 25
Tokyo police have arrested a man on suspicion of breaking a restraining order he was given for stalking the actress Momoko Kikuchi.
(NHK)
Jun 25
Japan Railway companies plan to begin offering free Wi-Fi on all Shinkansen lines during the current fiscal year that ends in March.
(NHK)
Jun 24
Police have arrested the president of a bankrupt rental kimono firm for allegedly swindling hundreds of thousands of dollars in bank loans.
(NHK)
Jun 24
As Airbnb home-sharers in Japan quit the market in droves, following a new law that considerably increases red tape, their search for a smooth exit has brought a surge in new businesses.
(Nikkei)
Jun 24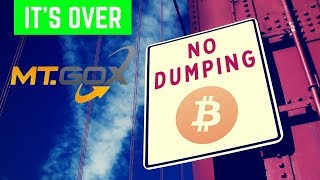 Things may be looking up for creditors of Mt. Gox, which was the world's biggest bitcoin exchange before going in flames after saying thousands of bitcoins had disappeared.
(Japan Times)
Jun 24
A railway operator in western Japan has invited people to ride a new sightseeing train that links Tottori and Shimane prefectures on the Japan Sea coast.
(NHK)
Jun 23
Four cannabis plants have been found in the grounds of an office building for House of Councilors lawmakers in Tokyo, it was learned Friday.
(Jiji)
Jun 23
Police in Tokyo said Friday they have arrested a 37-year-old woman on suspicion of abusing her 4-year-old daughter by pressing a hot frying pan against her back and beating her about the head and face.
(Japan Today)
---