The body of a woman was found on the roof at Narita International Airport in Narita City, police revealed on Monday, NHK reports.
At just past 10:00 a.m. on Monday, a passenger tipped off authorities about a woman collapsed on a first-floor roof of Terminal 2 near a gate. Police arriving at the terminal found the woman lying face-up on the roof. She was confirmed dead at the scene.
Aside from an injury to the head, the body of the woman, believed to be aged between 20 and 50, did not exhibit any external injuries. Her body was clothed in a light green dress.
According to Narita International Airport Corp., which operates the airport, the body of the woman was found in a restricted area. About 10 meters away from the location, there is an observation deck on the fourth floor. In order to prevent persons from leaving the deck, there is a four-meter fence in place.
Police are treating the case as the result of an accident or a suicide.
成田空港の搭乗口近くで女性が死んでいるのが見つかりました。 11日午前10時ごろ、成田国際空港第2ターミナルビルの搭乗口付近の屋根で、ワンピース姿で運動靴を履いた女性が倒れ、死亡しているのが見つかりました。
Jun 25
There were multiple reports of whale sightings in Tokyo Bay on Sunday, following many others in recent days.
(NHK)
Jun 25
Tokyo police have arrested a man on suspicion of breaking a restraining order he was given for stalking the actress Momoko Kikuchi.
(NHK)
Jun 24
Police have arrested the president of a bankrupt rental kimono firm for allegedly swindling hundreds of thousands of dollars in bank loans.
(NHK)
Jun 23
Four cannabis plants have been found in the grounds of an office building for House of Councilors lawmakers in Tokyo, it was learned Friday.
(Jiji)
Jun 23
Police in Tokyo said Friday they have arrested a 37-year-old woman on suspicion of abusing her 4-year-old daughter by pressing a hot frying pan against her back and beating her about the head and face.
(Japan Today)
Jun 23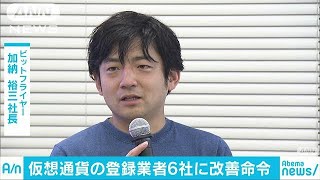 Japan's Financial Services Agency on Friday slapped a business improvement order on bitFlyer Inc., the country's largest cryptocurrency exchange operator, citing flaws in its measures against money laundering and its internal control system.
(Jiji)
Jun 23
Chiba Prefectural Police have arrested the principal of a special night school in Kamagaya City for allegedly trespassing into a toilet at the institution to take illicit photographs, reports the Sankei Shimbun
(tokyoreporter.comt)
Jun 23
A lawmaker from the ruling Liberal Democratic Party has apologized for jeering at a cancer sufferer during a parliamentary hearing on the dangers of secondhand smoke.
(Jiji)
Jun 23
Japan Airlines Co. on Friday kicked off flights of a passenger jet featuring Mickey Mouse and other Disney characters to mark the 35th anniversary of the opening of Tokyo Disney Resort.
(Japan Times)
Jun 22
Japan's national space agency says its probe, "Hayabusa2", has less than a week to go before reaching the orbit of the asteroid Ryugu.
(NHK)
---