The UN Security Council has unanimously approved a new sanctions resolution on North Korea, expanding the targets of sanctions.
The Security Council adopted the resolution on Monday, 8 days after North Korea carried out its 6th nuclear test.
The resolution caps the volume of annual crude oil exports to North Korea at the level of the past 12 months.
The draft resolution prepared by the United States called for an oil embargo and an asset-freeze targeting North Korean leader Kim Jong Un, but the resolution contains neither measure.
The new resolution also bans North Korea's textile exports and prohibits other countries from authorizing new work permits for North Korean workers. Both textile exports and the presence of North Korean workers abroad are key sources of revenue for Pyongyang.
北朝鮮の核実験を受けて国連の安全保障理事会は、北朝鮮に対する原油の輸出制限などを盛り込んだ追加制裁を全会一致で採択しました。
Jun 25
Senegal twice took the lead. Japan tied it up both times.
(Japan Times)
Jun 25
There were multiple reports of whale sightings in Tokyo Bay on Sunday, following many others in recent days.
(NHK)
Jun 25
Tokyo police have arrested a man on suspicion of breaking a restraining order he was given for stalking the actress Momoko Kikuchi.
(NHK)
Jun 25
Japan Railway companies plan to begin offering free Wi-Fi on all Shinkansen lines during the current fiscal year that ends in March.
(NHK)
Jun 24
Police have arrested the president of a bankrupt rental kimono firm for allegedly swindling hundreds of thousands of dollars in bank loans.
(NHK)
Jun 24
As Airbnb home-sharers in Japan quit the market in droves, following a new law that considerably increases red tape, their search for a smooth exit has brought a surge in new businesses.
(Nikkei)
Jun 24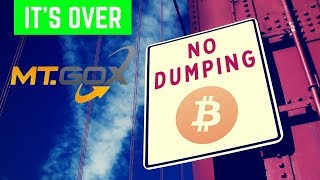 Things may be looking up for creditors of Mt. Gox, which was the world's biggest bitcoin exchange before going in flames after saying thousands of bitcoins had disappeared.
(Japan Times)
Jun 24
A railway operator in western Japan has invited people to ride a new sightseeing train that links Tottori and Shimane prefectures on the Japan Sea coast.
(NHK)
Jun 23
Four cannabis plants have been found in the grounds of an office building for House of Councilors lawmakers in Tokyo, it was learned Friday.
(Jiji)
Jun 23
Police in Tokyo said Friday they have arrested a 37-year-old woman on suspicion of abusing her 4-year-old daughter by pressing a hot frying pan against her back and beating her about the head and face.
(Japan Today)
---