A cave in Okinawa that commemorates the civilian victims of a mass suicide on the southern Japanese island during the closing days of World War Two has been found vandalized.
Seventy-two years ago, 83 residents were reportedly forced to kill themselves in the cave in Yomitan Village, known as Chibichiri-gama, for fear of being killed or captured by US troops.
A local resident says that when he took a foreign journalist there on Tuesday morning, he found a sign near the cave's entrance torn off and strings of origami paper cranes ripped apart.
He adds that deep inside the cave, water bottles used by the deceased residents had been smashed and scattered over the victims' remains.
The cave is seen as a symbol of the tragic battle of Okinawa. More than 10,000 people visit the site every year, mostly students on school excursions as part of peace education programs.
The leader of a group of bereaved families that takes care of the cave, Norio Yonaha, says it is an unforgivable act of desecration. He says the bereaved will not tolerate such an act, and will continue to appeal for peace.
遺族たちは憤っています。沖縄の「チビチリガマ」が何者かに荒らされていました。 被害があった沖縄県読谷村のチビチリガマは沖縄戦当時、住民らが避難して集団自決に追いやられた洞窟です。遺族会によりますと、12日午前11時ごろ、案内をする人が何者かに荒らされていたのを発見しました。
Jun 25
Senegal twice took the lead. Japan tied it up both times.
(Japan Times)
Jun 25
There were multiple reports of whale sightings in Tokyo Bay on Sunday, following many others in recent days.
(NHK)
Jun 25
Tokyo police have arrested a man on suspicion of breaking a restraining order he was given for stalking the actress Momoko Kikuchi.
(NHK)
Jun 25
Japan Railway companies plan to begin offering free Wi-Fi on all Shinkansen lines during the current fiscal year that ends in March.
(NHK)
Jun 24
Police have arrested the president of a bankrupt rental kimono firm for allegedly swindling hundreds of thousands of dollars in bank loans.
(NHK)
Jun 24
As Airbnb home-sharers in Japan quit the market in droves, following a new law that considerably increases red tape, their search for a smooth exit has brought a surge in new businesses.
(Nikkei)
Jun 24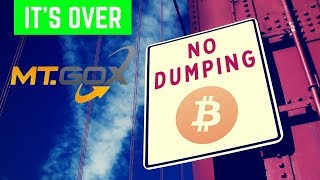 Things may be looking up for creditors of Mt. Gox, which was the world's biggest bitcoin exchange before going in flames after saying thousands of bitcoins had disappeared.
(Japan Times)
Jun 24
A railway operator in western Japan has invited people to ride a new sightseeing train that links Tottori and Shimane prefectures on the Japan Sea coast.
(NHK)
Jun 23
Four cannabis plants have been found in the grounds of an office building for House of Councilors lawmakers in Tokyo, it was learned Friday.
(Jiji)
Jun 23
Police in Tokyo said Friday they have arrested a 37-year-old woman on suspicion of abusing her 4-year-old daughter by pressing a hot frying pan against her back and beating her about the head and face.
(Japan Today)
---